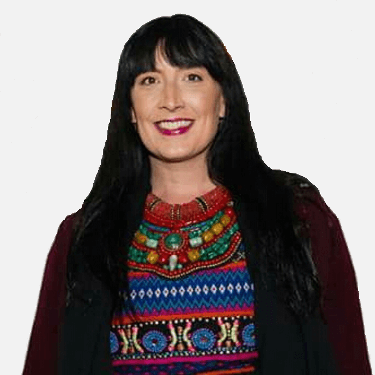 Amanda McKay is currently available Monday's 1:00pm-8:00pm and Saturday's 8:00am-3:00pm – please call 9557 9113 to schedule a booking with Amanda.
She specialises in exploring, acknowledging and transforming what sits beneath life's coping mechanisms of anxiety, depression, addictions (alcohol, smoking and other drugs, gambling, sex, online gaming, shopping and more), grief, PTSD, insomnia, hoarding & squalor, anger, weight issues, phobias, self-harm & self-destructive behaviours, suicidal thoughts, interpersonal / relationship issues, and sexual issues.
Amanda does not make any judgements or make decisions for you. She works with the premise that you are the expert in your own life. She facilitates therapeutic processes to enable you to access your own internal wisdom (and yes we all have it) enabling you to make empowered choices in life. Some of these processes that will be offered to you are Holistic Counselling, clinical hypnotherapy, art therapy, parts / ego-state therapy, focusing, mindfulness, dream work and empty-chair.
She helps people understand the psychological landscape in an easily accessible way and to acknowledge and make space for the different parts of self that in this human experience are so often the source of inner conflict.
Amanda believes that change is possible by developing hope, trust, belief in and a positive sense of self
In private practice for over 8 years, Amanda now joins the team at Bayside Psychotherapy. Amanda also works with HerSpace, a not-for-profit providing counselling for women and children who have experienced sexual abuse and exploitation, PTSD, complex and compounded traumas from early childhood. Previously she worked as a Counsellor and Art Therapist facilitating mindfulness and art therapy at: Caulfield Park Community School with adolescents with complex behavioural issues, in aged care and with people with multiple disabilities and ABI.
She works with couples and individuals – adults, adolescents and children (age 7 +)
Across a broad and varied cross section of demographics from CEO's, Tradies, Executives, Sex workers, Students, Artists, Musicians, Retirees, Accountants etc.
A Holistic Approach
Holistic treatments and approaches, work towards healing the whole person; taking into account emotional, social, environmental, occupational, intellectual, physical, cultural, financial and spiritual factors, rather than just the symptoms of a dis-ease.
Clinical Hypnotherapy – Gentle, Powerful and Positive
As you're probably aware, Hypnotherapy works at a much deeper unconscious level. Rationally and consciously you know what you 'should' be doing such as eating healthy food, exercising, not smoking, living a balanced life…however emotionally and unconsciously you keep putting the weight back on, continue to smoke, lose control of your anger, keep yourself isolated…perhaps…yes?
Hypnotherapy works with your emotional and unconscious reasons for doing these behaviours, and for many, quite distressing and draining thought patterns such as anxiety and depression. Hypnotherapy has the ability to make positive behavioural change and re-imagine/re-write internal beliefs systems to enhance your optimal well-being.
Hypnotherapy is a state of being, where your body and conscious mind are in a deeply relaxed sleep-state, however your unconscious mind is wide awake and the most alert you have ever been. This state of 'unconscious wide awake-ness' is very similar to a dream. Most people can remember their hypnotherapy sessions in their waking-state…just like a vivid dream. In this dream-state, you become highly receptive to positive suggestions, making positive changes towards happier ways of enjoying your life.
A qualified and experienced Clinical hypnotherapist, such as Amanda, can also work with releasing past traumas. This work can evolve around expressing what needed to be said, what may have needed to be done and finding new insights and learnings. Releasing grief, anger, shame and attachment from an old traumas does not mean that the action was okay, more that the person will not let it continue to have a negative impact on their present self.
Art Therapy – Insightful, Releasing, Expressive, Creative
Art therapy works by shifting and releasing internal emotions and feelings out of the mind, through the body, and onto the page. It provides a unique space to express feelings or experiences that may be challenging to speak about at first.
Through the process of guided art making, one can become their own witness, this often brings great relief, insight, unblocks blind-sights, releases emotions, create new paths, gain a different perspectives, and expresses thoughts and hopes for the future.
You don't have to be an artist to experience Art Therapy…
The whole is other than the sum of the parts
You have probably heard the above phrase before…but what does it mean?
Imagine you are in a mechanics workshop, and on the floor before you are lots of different car parts. There is an engine, a radiator, water pump, battery, air bags, crank shaft and way over near the wall a chassis. All these parts are separate and non-functional lying on the workshop floor. So why won't my car start? Well you and I both know that without putting all these parts (and many more parts) together to make a complete whole, that car will never get going.
Perhaps you have different parts of self which are not working together. These parts may be a nasty inner critic, a workaholic pusher, a sabotaging part of self, a depressed-self, unmotivated-self, perfectionist or pleaser. Amanda gently encourages and listens to these parts and introduces and gets them working together with creative parts of self, wise parts, adult parts, powerful/strong, resilient parts, bigger parts and more.
Amanda is the friendly and respectful mediator, bringing together your different parts of self, working together to come up with different, healthier, peaceful and more exciting ways of experiencing life.
To book with Amanda, please call 9557 9113.
Qualifications:
Certificate Interpersonal Group Therapy
Bachelor of Holistic Counselling
Advanced Diploma Clinical Hypnotherapy
Advanced Diploma Transpersonal Art Therapy
Professional Membership with:
ACA – Australian Counselling Association
AHA – Australian Hypnotherapy Association
NHRA – National Hypnotherapy Register of Australia
HTA – Holistic Therapists Australia (previously AAHTC – Australia Association of Holistic and Transpersonal Counsellors)