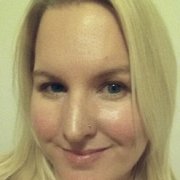 Kelli is currently available Thursdays 12:30pm – 8:00 pm for telehealth sessions. Please call 9557 9113 or book online.
About me
My career to date has focused on assisting others to make positive changes in their lives which not only benefit themselves but also family members and loved ones. Throughout my career, I have worked with many different people of a variety of ages and walks of life, and have found that change can often begin when a person has been able to connect with a practitioner who supports them with compassion, understanding, and an open and accepting presence. I aim to do this for each and every one of my clients.
As a Clinical Hypnotherapist and registered Professional Clinical Member of the Australian Association of Clinical Hypnotherapy and Psychotherapy, I have a recognised qualification in Hypnotherapy and continue training every year to enhance and update my skills and knowledge. I also have an Honours Degree in Psychology and 15 years of experience working in various community services roles. Throughout my career, I have completed a number of training courses with a focus on the following:
Counselling and interviewing techniques

Child development, behaviour and trauma

The neurobiological effects of trauma in children and adolescents

Substance use and addiction

Mental illness
As a Clinical Hypnotherapist, I have worked with many clients wanting to make positive changes to their lives in areas such as:
Anxiety and stress

Depression

Smoking cessation

Relationship with food

Body positivity

Sleep issues

Phobias (including food phobia)

Performance enhancement (such as sports performance and exam preparation)

Improving confidence and self-esteem

Public speaking

Alcohol and drug issues

Body-Focused Repetitive Behaviours (such as nail-biting and hair-pulling)

Pain management
I do not work with every condition, including but not limited to emetophobia. Please enquire if you have questions prior to booking.
About The Counselling Process
In order to develop a comprehensive treatment plan to assist you to make the changes you want to make, we will begin by exploring your issue in depth. I work from a Person-Centred approach, as well as using a combination of Psychotherapeutic, CBT, Parts Therapy, and NLP techniques, as I believe that each person has their own strengths and resources to assist them to create positive change. I may help you to find these and build upon them using a variety of strategies, including Mindfulness-based techniques, which may help you to manage your thoughts and feelings and, ultimately, your responses to many of life's challenges.
About Hypnotherapy
I am passionate about hypnotherapy and how it has the potential to assist people to make positive changes in their lives. Simply put, hypnotherapy refers to therapy applied under hypnosis. During a session, a Hypnotherapist guides you, with your permission, into a focused state, which is sometimes referred to as "trance." It's during this focused state that the subconscious mind can be addressed more easily. It is in the subconscious mind that many patterns of behaviour become fixed and some of these patterns might not be helpful to you anymore. And maybe you know what you need to do, want to do, to make those changes, but for some reason, you're finding it difficult. So much is happening at a subconscious level, without conscious awareness, which is normal for everyone, so difficulties in making conscious changes to certain thoughts, feelings and behaviours make sense. A Hypnotherapist guides you, using specific language and techniques, to make the changes you want to make by engaging your subconscious mind instead. The subconscious mind will accept suggestions in many forms and, with your participation in this process, hypnotherapy may help you make positive changes to your life. And, as an added bonus, many people find themselves feeling very relaxed and refreshed after a hypnotherapy session!
About Your First Session
During your first session with me, we will explore your issue in-depth and I will then formulate a plan for hypnotherapy based on your needs. To be clear, this means that we usually won't be engaging in hypnotherapy for the first session. By running sessions this way, you can be confident that the therapy I provide will be in-depth and personalised to you.
About Sessions in General
Some people ask me how many sessions they will need to make the changes they want to make in their lives. This is a difficult question to answer as there are no hard and fast rules for each particular issue. Sometimes people may experience change very quickly, even after the first session. And for others, it may take a few months or more.
For some of our sessions, we may engage in therapeutic techniques other than hypnotherapy. And sometimes, you might just feel like talking. Talking through your thoughts and feelings is an important part of the process as it often supports the direction of hypnotherapy, as well as your progress overall.
I look forward to working with you.
Please note, no Medicare rebates are available. For private health rebates please check this directly with your insurance provider.
Please call to see me on 9557 9113 or book online.
Time to start therapy?
03 9557 9113
Reception phone hours
8:30am – 5:30am
Monday – Friday
(closed on public holidays)
Choose your own date and time for an online or in-clinic session
Therapist Hours
Monday 8:00am to 8:00pm
Tuesday 8:30am to 8:00pm
Wednesday 8:30am to 8:00pm
Thursday 8:30am to 8:00pm
Friday 8:30am to 8:00pm
Saturday 8:00am to 6:00pm