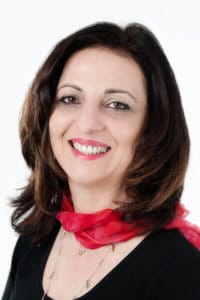 Safe Space
The importance of providing a safe holding space is fundamental to therapy. A sensitive and effective therapist is aware of the vulnerability of the client, not only at the crucial first visit, but also when new content is revealed or disclosed further down the track. Margaret provides a non-judgmental, reassuring environment where you can find what needs to be attended to, understood, discovered, shifted, transformed…or left alone. Tuning in to where you are at occurs on a moment-by-moment basis, with language, tone, emotional shifts and body language all providing clues to what lies beneath. A highly sensitive therapist is aware of the totality of communication, both conscious and unconscious.
The Whole Person
We are unique creatures, made up of our innate personality, early history, life circumstances and social context. For many, spirituality is also an important part of their being. All of these elements are considered as together we seek to understand how your current situation came to be. This understanding may be sufficient for you. Or it may guide you to further explore your life's purpose and meaning. A deeper existential questioning, often arising in our mid to later life stages, can lead to a richer, more purposeful and fulfilling life, to the end.
Prevention
Margaret has worked with adults, children and young families. She believes strongly in prevention and encourages families to attend to issues early, as they arise. Anxiety in children can be a symptom of their broader context. In working with children, families are also engaged in the process.
From Clearing Space to Crises
Whether you simply need some space to think something through or are facing life's bigger challenges, Margaret will be with you.
Issues addressed can include, but not limited to:
Grief & Loss
Anxieties
Addictions
Trauma
Life transitions – partnering, new parenthood, separation, end of life issues.
Trichotillomania – hair pulling disorder
Margaret has a particular interest in trichotillomania. Her Masters thesis explored the experience of therapy for people with trichotillomania, the interest in this topic arising from her time as co-facilitator of a Trichotillomania Support Group. The findings of this research emphasised, very clearly, the importance of an empathic, human, authentic therapist who seeks to know the person and to understand the unique context of the development of their trichotillomania. Guided by this information, Margaret will seek to know you and your trich.
Qualifications
Master of Counselling & Psychotherapy
Diploma of Counselling & Psychotherapy
Diploma of Hypnosis
Bachelor of Social Work
Bachelor of Arts
Additional training includes:
• Anxiety Recovery Centre Victoria (ARCVic) Helpline Volunteer Training
• Support Group Facilitator Training – Trichotillomania Support Group
• ASIST- Applied Suicide Intervention Skills Training
• Australian Centre for Grief & Bereavement
o Impact of Trauma, Separation and Loss for Children, Parents and Families
o Supporting Children and Adolescents in Grief and Loss
o Expanding the Therapist's Toolkit
• The Centre for Child and Family Development
o Therapeutic Communication with Children, Young People and Parents
Work-life balance
Margaret lives by her belief in work-life balance and, as such, is currently available on Tuesdays & Fridays 1-8pm.
Skype
Margaret is also available for Skype sessions for those who are unable to attend the clinic in Melbourne, whether this is due to distance or other personal reasons.
Memberships
AASW
Contact the clinic if you have any questions or would like to book an appointment. Call 9557 9113 to schedule an initial session.