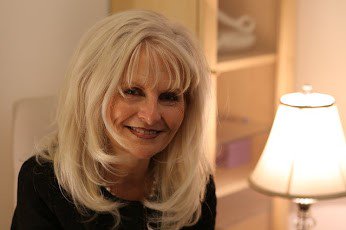 Marie Norris is currently available Tuesdays 2pm-8pm, Thursdays 2pm-8pm and Saturdays 12pm-6pm – please call 9557 9113 during normal reception business hours of 8:30am-5:30pm Monday-Friday, to schedule a booking with Marie.
Marie's undergraduate study in psychology sparked and cultivated her deep desire to more fully understand, and appreciate the complexities, the subtle nuances and the extraordinary healing power contained within the human mind. Her continued studies have integrated both Eastern and Western philosophies along with mainstream traditional psychotherapy and more recently the effectiveness of clinical hypnosis and has reinforced her belief that the mind is where healing begins.
A significant body of research now supports the validity of the mind-body connection. Studies have shown that persistent toxic thoughts and emotions may be associated with the onset of discomfort, pain and dis-ease within the body and that the key to the body's natural ability to heal is held deep within the unconscious mind.
Marie's qualifications include
• Masters Degree in Counselling and Psychotherapy ( currently completing )
• Post Graduate Certificate in Counselling and Psychotherapy
• Certificate in Advanced Counselling Skills
• Diploma in Clinical Hypnotherapy
• Certificate IV in Clinical Hypnotherapy
• Certificate in Hypno-Birthing
• Certificate of Hypnosis in Psychotherapy – Michael D.Yapko Ph.D
• Certificate of Hypnosis in Pain Management
• Diploma Ego State Therapy
• Advanced Clinical Diploma in Resource Therapy
• Master Class Resource Therapy International
• Lifeline Telephone Crisis Counsellor
• Asist- Applied Suicide Intervention Skills Training
Marie is a clinical member and registered with the AHA, AACHP, AESTA, HCAR & NHRA.
Additionally, Marie's experience as a Lifeline counsellor has highlighted the relentless and stressful pace of modern day living and the unwanted affect it is having on our daily lives. We have become a new species of human; consistently tired, overwhelmed by work and family commitments, and seemingly disturbed by the slightest annoyance or inconvenience. Chronic stress has pushed many people to rely on unhealthy substances to get them through their day; caffeine, cigarettes, alcohol and over the counter and recreational drugs to name just a few.
So, yes, there are many reasons for you feeling this way but there are other options. Counselling, clinical hypnotherapy and psychotherapy offer insight, new and expanded ways to think and feel, which will empower you to make positive and lasting behavioral change.
Marie is wholeheartedly dedicated to the health and well-being of her clients. When a client feels that they have been deeply heard without judgement, and that their life experiences have been respected, they begin to feel safe, and a trusted therapeutic relationship develops. The client learns how to have a new and different relationship with themselves and others. They learn how to let go of the strain, tension and struggle that has kept them in conflict with the natural flow of their lives. This collaborative relationship releases the blocks to the client's awareness of their own inner profound power to change, to grow and to heal.
What to expect
Your first session is conducted in a comfortable, inviting environment where we discuss a therapy process designed specifically to meet your immediate needs and identify long-term goals. A detailed history is taken as together we devise a treatment plan that may incorporate, psychotherapy, counselling and clinical hypnotherapy.
As an experienced Clinical Hypnotherapist, Marie is able to draw on the discipline of hypnosis to help treat a range of issues including; grief, anxiety, depression, addictions, fears, phobias, compulsions, body image issues, sleep disorders and unwanted habits; such as nail biting, hair pulling, comfort eating, and teeth grinding.
Hypnosis evokes a normal and naturally occurring focused state of mind which everyone has the ability to enter. Hypnosis works in the subconscious and unconscious layers of your mind that powerfully and effortlessly affects the healing potential of your conscious mind and body to heal itself.
Marie guides you into a deeply relaxed, yet focused state of consciousness often referred to as trance. Whilst in this state, the conscious mind relaxes along with the body and allows for the mind and body to make positive changes; eliminate unwanted habits, impulses, and behaviors, and modify your limiting beliefs.
There are many misconceptions about hypnosis and some people fear that they may be asked to do something against their will or that they may even lose consciousness. Neither of these are true; in fact during hypnosis, you are in control, even though you enter a state of deep relaxation, you are aware of the entire process.
Whether you are an individual, a couple or a family – psychotherapy, counselling and clinical hypnotherapy can assist you in your life challenges.
"There are times in all our lives when a little help and guidance makes all the difference".
-Marie
To book with Marie, please call 9557 9113.
Hypnosis Downloads
Apart from traditional therapy, our centre also offers a unique self help program which involves hypnosis downloads. You can download a wide range of self hypnosis programs from our website, these programs cover a very comprehensive field of conditions; phobias, with a choice from a larger general bundle or directed at specific phobias like social anxiety, fear of heights and fear of needles. Addictions like cannabis smoking, gambling addiction or food addiction. Other self help programs include compulsions like lying or nail biting. Sexual dysfunctions and other conditions like depression or assistance in coping with grief and loss.