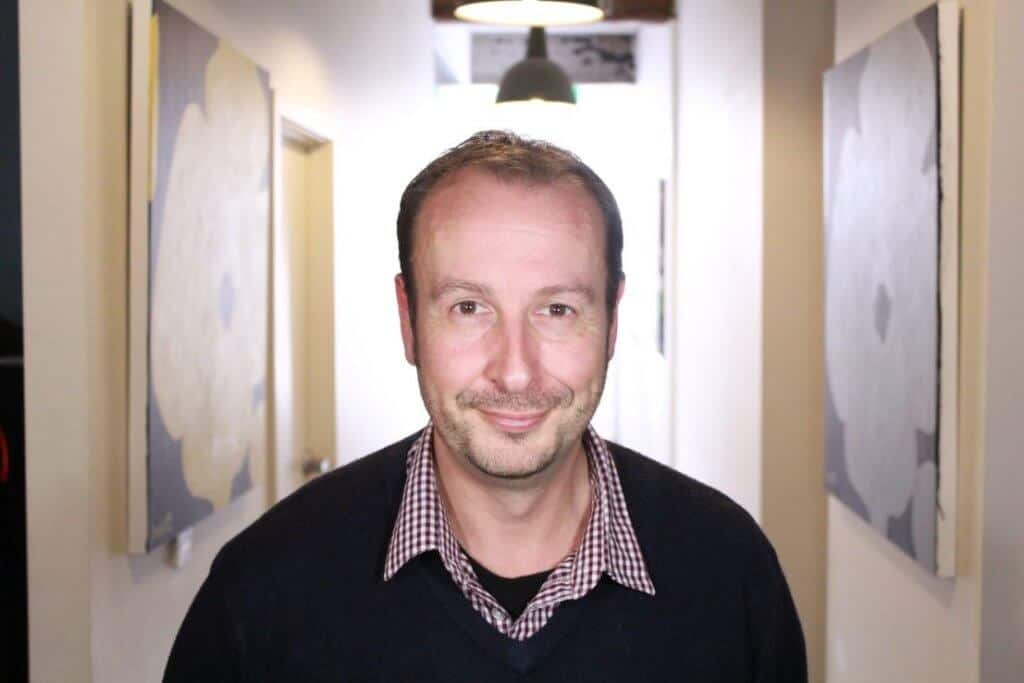 Available Mondays between 1pm and 8pm online and Face-To-Face.
About me
Rewind back to 2013 and life was not going the way I had planned.
I was overweight and deeply unhappy with who I was.
I felt trapped in a job that didn't align with my values.
I was experiencing panic attacks.
I reached a point where I knew something had to change.
This is where my experience with hypnotherapy and mindfulness truly started. While I had studied NLP previously and taken an interest in hypnosis, it was at this point in my life where I personally dived deeper in and was able to create the change that would take my life in a whole new direction.
I share this story as a starting point for a couple of reasons; to offer you the reassurance that I know where you may be in your life right now, or at least I certainly know that feeling of things not being 'right'. Secondly, I share it as proof of the change that is possible when we commit and when we are ready. Lastly, as a testimony to what hypnotherapy and mindfulness can do.
Since that time, I became a Clinical Hypnotherapist (through the Academy of Hypnotic Science, which is a Government accredited training institution) and have continued to expand my skill sets in areas such as Acceptance and Commitment Therapy (ACT), Cognitive Behavioural Therapy (CBT) and Solution Focused Brief Therapy (SFBT).
I also have extensive experience in working with the LGBTQIA+ community, spending many years facilitating workshops with the organisation now known as Thorne Harbour on such issues as sexuality, relationships, sex and self-acceptance.
Presenting issues that I've worked on
Addiction and Recovery
Anger Management
Anxiety Management
Depression
Improving Confidence and Self Esteem
Insomnia and Sleep Issues
Phobias
Public Speaking
Self Acceptance
Sexual Issues
Sexuality and Gender
Stop Smoking
Unwanted Habits
Virtual Gastric Banding
Weight Management
The counselling process
My approach is about creating an environment that is a safe space for my clients where they feel unconditional positive regard, empathy and judgement-free so that they can explore their concerns fully. I work with people to explore solutions that they feel are achievable and to empower people to take small steps towards their goals. I also believe in ensuring my clients explore techniques that they can use from the very first session so that they can begin to feel empowered for their change immediately.
About hypnotherapy
There can be a lot of misunderstandings out there about what hypnosis actually is. It is important to understand that hypnosis is a state that we naturally go into throughout the course of our day. Many will recognise that inward focus and 'daydream state' where you are internally absorbed. Jump on a train in the morning and you'll often notice people staring into space, clearly absorbed in their own thoughts. This is the natural state of 'everyday hypnosis' that I refer to.
Hypnosis is more than just 'relaxing' though. While all hypnosis is self-hypnosis, the role of the hypnotherapist is to help guide you into this state that we know as hypnosis. Our brains operate on brainwave frequencies. Most often, we are in a state known as Beta although the brainwave goes in 90-minute cycles, dipping down into an Alpha state (which is that daydream state). When we go to sleep, our brainwaves dip down into Theta and deeper into Delta. What hypnosis does is to take us from our Beta state and to lower us down into Alpha and Theta, which are states where we're more capable of taking on suggestion and 'learning'. When we combine this with therapy, it may be a powerful way to create change.
How many sessions will I require?
Whenever I am asked this question, I often respond by saying that it really depends on your relationship with the problem and your willingness to change. I've often said that it is not too dissimilar to seeing a physiotherapist where you would expect to feel some relief from the first session but you may need further sessions until the pain has fully dissipated. Some people may find that they only require one session to rectify their problem; I've had people successfully walk out non-smokers after only a single session. On average, my personal recommendation would be three sessions minimum as this will allow us to fully unpack the problem, create strategies, offer time to test the strategies, work with any other issues that arise and build motivation.
I am a member of the Australian Hypnotherapists Association (AHA).
Please note, no Medicare rebates are available. For private health rebates please check eligibility directly with your provider.
Please call reception during business hours on 9557 9113 to book your initial session.
Time to start therapy?
03 9557 9113
Reception phone hours
8:30am – 5:30am
Monday – Friday
(closed on public holidays)
Choose your own date and time for an online or in-clinic session
Therapist Hours
Monday 8:00am to 8:00pm
Tuesday 8:30am to 8:00pm
Wednesday 8:30am to 8:00pm
Thursday 8:30am to 8:00pm
Friday 8:30am to 8:00pm
Saturday 8:00am to 6:00pm