You've already done the hard part. Deciding you want to change takes real courage and honesty. And you did that alone.
For the rest, you have access to counselling and psychotherapy support in Melbourne and online.
At Bayside Psychotherapy, we strive to help you make the changes you want to make in your life and make those changes stick. Our counselling, hypnotherapy, psychology, and psychotherapy services target both the conscious and unconscious levels.
Together, we may be able to unearth deeply ingrained inner conflicts to make you feel genuinely better. Not in a 'Gosh I'm glad I'm helping myself' kind of way, but in a 'This is how life is supposed to feel!' kind of way.
Call 03 9557 9113, or make an inquiry on our contact form to take the second.
Why Choose Us?
Impartial therapists
No judgement, just respect, understanding & open-mindedness
Flexible appointment times
Day, evening & weekend services. Open 6 days.
Genuine, long-term goals
Address conscious & sub-conscious issues
Degree qualified
Fully qualified clinical psychotherapists, counsellors & hypnotherapists
Eastern & Western
Combine the most appropriate treatments from the East & West
Online & in-clinic
Choose the comfort of your own home or the intimacy of in-clinic
Convenient location
Easy-to-access Melbourne offices in Highett
Confidential treatment
We respect and secure all clients' privacy.
LGBTQIA+ friendly
Safe, respective space for all sexualities, relationship styles and gender identities
Handy payment options
VISA, MasterCard
Frequently Asked Questions
Most Popular Blogs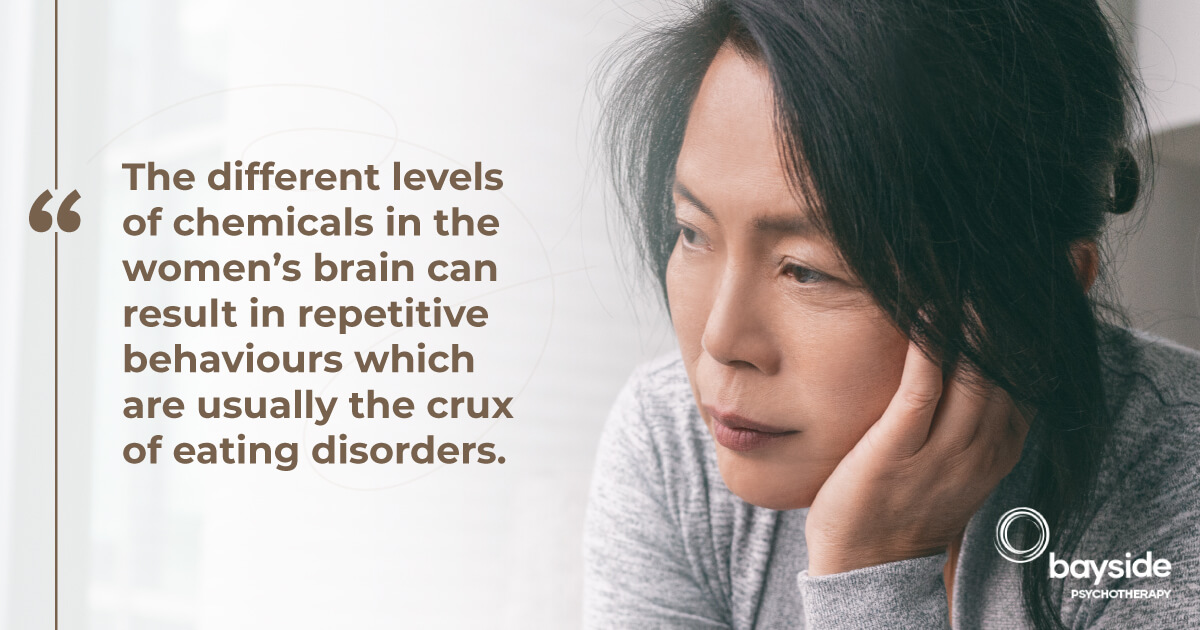 Let's examine how age and gender can influence eating disorder risk. When reading this article, remember - although age...
Time to start therapy?
Call us
03 9557 9113
Reception phone hours
8:30am – 5:30am
Monday – Friday
(closed on public holidays)
Choose your own date and time for an online or in-clinic session
Therapist Hours
Monday 8:00am to 8:00pm
Tuesday 8:30am to 8:00pm
Wednesday 8:30am to 8:00pm
Thursday 8:30am to 8:00pm
Friday 8:30am to 8:00pm
Saturday 8:00am to 6:00pm