Are you looking for the following
Professional Help: Looking for support and guidance to address psychological and emotional challenges? You may be experiencing specific issues or general distress and are seeking a qualified professional to help you understand and process your feelings and experiences.
Understanding Treatment Options: Learn about different therapeutic approaches, including mindfulness therapy, psychoanalytic psychotherapy, and counselling.
Finding Qualified Psychotherapists: Qualifications and expertise of our Melbourne based therapists at Bayside Psychotherapy are varied and extensive. Our therapists are skilled, experienced, and accredited professionals.
Ways to manage Past Negative Experiences: You may be new to therapy and want to understand the process and what to expect from sessions. Keep reading to learn more. You may have had previous therapy experiences that were unsatisfactory and are open to the idea of trying therapy again and are seeking a more suitable and effective therapist-patient fit.
Booking an Appointment – Ready to book an initial session with one of our psychotherapists or psychologist? Click the booking button on this page or call 03 9557 9113 during business hours.
Online or In-Clinic Counselling with our Melbourne-based Psychotherapists
You have the potential to get help to change. The things that are holding you back, causing you pain, ruining your relationships or hindering your career don't have to be forever. You've already taken the hardest, most important and most daunting step: deciding you need to change. Now all you need to do is find someone to help you uncover the not-so-obvious reasons for your problems, the ingrained inner conflicts and issues that are blocking you from living life to the fullest.
We may be able to help — with grief and loss, trauma, depression, phobias, addictions, anxiety, failed relationships, confidence, communication, and countless other troubles. When you call us to set up an appointment, you and your counsellor will first decide whether you're about to work together collaboratively. Then, after a thorough assessment, you will decide together on the treatment — counselling, psychotherapy or mindfulness therapy — most likely to help you identify and process the underlying causes for what's bothering you.
What are counselling, psychotherapy & mindfulness therapy?
Mindfulness Therapy is a research and practice-based system of mind training predicated on meditation principles that teaches you how to attend to your thoughts, feelings and body sensations intentionally and without self-criticism. Mindfulness teaches you to experience yourself with acceptance and respond appropriately, rather than reacting automatically. By knowing all parts of yourself more fully, the idea is that you will be able to completely engage yourself in relationships, work and life.
Psychoanalytic psychotherapy is a methodology originally developed by Sigmund Freud, which uses free association to explore the connections between the conscious and unconscious and gain access to inner resources. It is often employed in tandem with mindfulness therapy to deepen improvements in self-esteem. While counselling is generally focused on strategies to deal with current life challenges, psychotherapy examines experiences from the past, which may hold keys to your patterns of thought and behaviour.
Counselling is a private, confidential discussion (or, more usually, series of discussions) where a professional counsellor helps you explore a particular difficulty you're experiencing in your life. Your counsellor's role is to listen carefully, without judgement which may help you see things more clearly, and from a different perspective. They aim to help you choose an appropriate course of action to work through your troubles, and support you as you pursue the remedy you've chosen.
Is talking to a friend as effective as seeing a professional?
A good friend provides invaluable support when you need it most. Sometimes even effective advice. But there's a big difference between a friend and an experienced, qualified therapist.
Friends are less likely, to tell the truth. That's just human nature. Your friendship is important to them and they don't want to hurt you — so if the truth is not what you want to hear, a friend may not offer it. Friends are also biased. Their natural inclination is to see things from your point of view. And, of course, friends are rarely qualified, professional psychotherapists. Their advice, while valuable, isn't founded on years of personal study and centuries of psychological science.
And that's not all. Their friendship is important to you too, so you're more likely to be worried about how they'll respond to what you say, and how you think and feel. You're more likely to self-censor to save them from pain or protect yourself from judgement.
One of the most important distinctions between a friend and a counsellor or therapist is that in a friendship, the needs of both parties come into play and require consideration and fulfilment. In the counselling or therapy room, the practitioner puts their own needs aside and focuses on what you need. A good clinician doesn't ask their patient for emotional support or disclose problems occurring in their personal life. It is an arena for you to sort out your feelings, figure out solutions to recent and long-standing problems and be known, validated and accepted by an empathic, supportive and non-judgmental other.
University-qualified, professional psychotherapists
There are, naturally, different types of counsellors. At Bayside Psychotherapy, we're university-qualified, accredited professional counsellors and psychotherapists. We have degrees in counselling and postgraduate qualifications in psychotherapy. We are Members of PACFA and other respective counselling associations, which mandate a strict code of ethics and skills for practice. We are also extensively trained in other methodologies, including Buddhist psychotherapy, cognitive behaviour therapy (CBT), hypnotherapy and Neurolinguistic Programming (NLP), and dream analysis.
In other words, we have the counselling experience and training required to potentially gain a deep understanding of your internal issues, and our treatment is governed entirely by your needs, not by our relationship.
All of our counselling and psychotherapy sessions take place within a completely confidential, caring, non-judgmental environment, whether in our Highett clinic in Melbourne or virtually, via a secure online connection.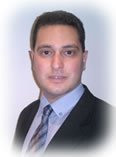 Our counsellors, hypnotherapists & psychotherapists.
We all need help every now and then
Most adults experience psychological troubles at some point in their lives. In fact, it's far more common than you think. One in every 6 people you meet on the street has had — or is having — troubles with anxiety or depression.
If only more of them sought help!
Counselling, psychotherapy and mindfulness therapy are effective
Professional counselling, psychotherapy and mindfulness therapy have been demonstrated to be among the most effective treatments for the majority of common psychological disorders. Research shows that even mediocre therapy is more effective than GP care to address anxiety or depression. And with a very good therapist who measures effectiveness, the results are impressive: At least 65% of clients show significant improvement by the end of their course of therapy. Sadly, however, therapy has been increasingly conflated with the 'Medical Model' culturally, reducing its nuanced relational and creative processes to little more than cookie-cutter solutions. It's vital to choose your therapist wisely.
Even if you've tried therapy already…
You may have already tried counselling or psychotherapy and found it disappointing. But please don't give up on the method itself. After the experience and qualifications of the practitioner, one of the most important considerations in therapy is the therapist-patient fit. If a therapist doesn't make you feel heard, understood and unconditionally accepted, for whatever reason, they are not the person to be supporting you on your road to recovery.
In addition, an innovative practice well-versed in a range of complementary therapy styles, like Bayside Psychotherapy, will take the time to fine-tune your treatment approach collaboratively until you start to see progress — rather than persisting with a generic model that may not suit you.
Call us on (03) 9557 9113 or use our contact form to find out more, or book an online counselling session or in clinic session for your first appointment now. Your call is completely confidential, and there's absolutely no obligation.
Meet Our Psychotherapists
Note: Whilst we will do our best to assist you, we rely upon your commitment to and participation in the treatment process to optimise results. Although some of our therapists have experience with counselling and psychotherapy, no guarantees of any outcomes can be made.
Time to start therapy?
03 9557 9113
Reception phone hours
8:30am – 5:30am
Monday – Friday
(closed on public holidays)
Choose your own date and time for an online or in-clinic session
Therapist Hours
Monday 8:00am to 8:00pm
Tuesday 8:30am to 8:00pm
Wednesday 8:30am to 8:00pm
Thursday 8:30am to 8:00pm
Friday 8:30am to 8:00pm
Saturday 8:00am to 6:00pm