Minor health concerns can be harmless as most who worry try to take good care of themselves. But being a hypochondriac often involves obsessing about health concerns to the point of detriment. While everyone feels anxious and stressed when thinking about their health and mortality, being obsessed and fraught with worry on an ongoing basis can consume you. If you have been considering entering therapy for hypochondria, read our FAQs page to learn how our hypochondria treatment works.
Some people report they obsess, stay up at night, afraid for their life and wellbeing because they can't let go of a nagging worry that something is wrong with them — sometimes despite several doctors confirming a clean bill of health.
Health anxiety may involve a displacement from one anxiety to another. For example moving from something unprocessed in a person's past displaced onto a bodily fear fixation. It is not uncommon for such body based fixations known as health anxiety to change from one specific fear to another.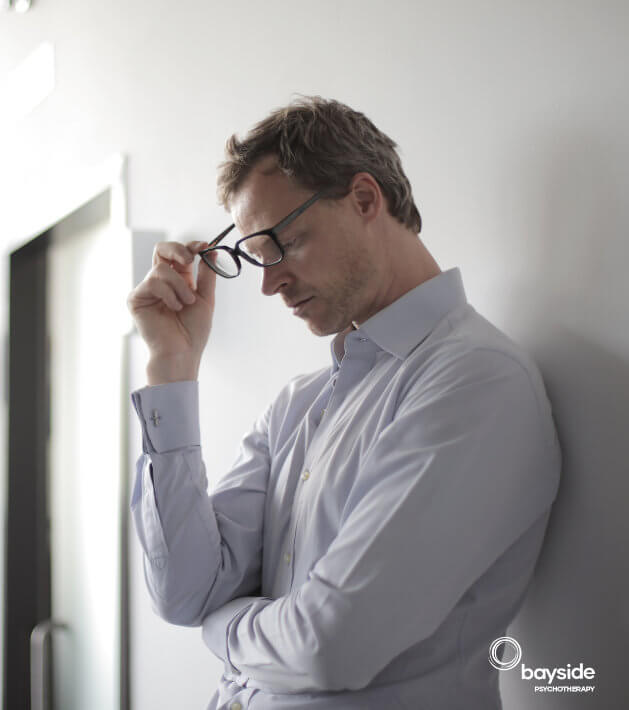 What is Hypochondria?
Hypochondria is now more commonly referred to as illness anxiety disorder or health anxiety, where a person is excessively worried about having a serious medical condition, even when there is no direct reason to think so. People with hypochondria can suffer from feelings of anxiety even when they receive reassurances from healthcare professionals that they are healthy.
How is Health Anxiety Treated?
Hypochondria can have a serious impact on a person's function in daily life. Treating hypochondria mainly involves psychological therapy. For patients more practical, the may consider CBT. CBT helps individuals identify and change negative thought patterns and behaviours to reduce anxiety about their health. In some cases, antidepressant or anti-anxiety medications might be prescribed by a GP or psychiatrist, especially if the anxiety is particularly severe or if the individual has another coexisting anxiety or mood disorder. For people psychologically minded and reflective they may be more suited to psychodynamic psychotherapy which is a depth talk therapy aiming to uncover where the health anxiety stems from.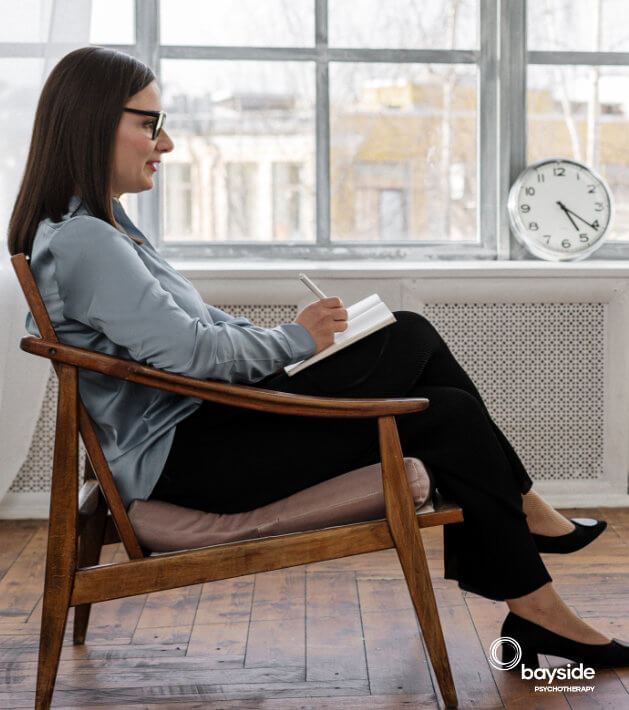 What is The First Line Treatment For Hypochondria?
The first line of treatment for a hypochondriac is usually cognitive-behavioural therapy, as it has been shown to be particularly effective for this condition. Our qualified mental health professionals can provide effective hypochondria treatment.
Is it Possible To Stop Being a Hypochondriac?
Yes, with help from the experienced therapists at Bayside Psychotherapy it's possible to stop being a hypochondriac. With appropriate therapy and sometimes medication, many individuals can learn to manage their anxiety symptoms, learn coping skills to help maintain a more balanced life without excessively worrying about health issues. Remember, like any other condition, individual experiences can vary, and it may take time and consistent effort to see significant changes. Treatment will improve a person's ability to function in daily life again.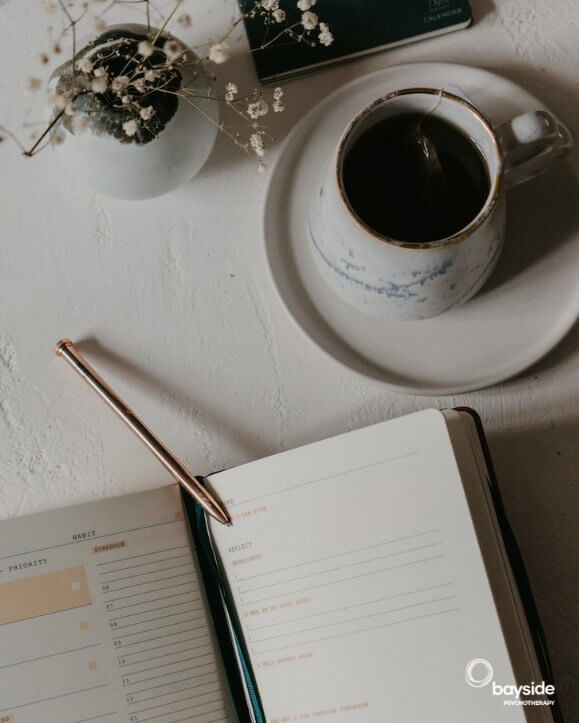 Seeking Help With Bayside Psychotherapy
The trained psychotherapists at Bayside Psychotherapy will endeavour to help you work through hypochondria by speaking in depth and exploring where the anxieties may originate.
 With our training and knowledge, we aim to help you reduce the feeling of panic, anxiety, and fear associated with your health and wellbeing while working through the deeper patterns.
Do you have any questions for us? Get in touch with us through our online contact form.
Call Bayside Psychotherapy on (03) 9557 9113 to find out if we're able to help you. You can also book an appointment by using our online booking form for online appointments. Or, if you prefer, you can book an in-clinic session.
Self-hypnosis may also work well when used in conjunction with counselling. You can download our Hypochondria Self Hypnosis recording from our website.
Can I Get Help With My Health Anxiety?
Health anxiety involves preoccupation about the body, as particular to each individual. Persistent obsessions with imagined body illness (even where medical tests demonstrate nothing sinister) often serve as defense mechanisms against painful, but unprocessed, thoughts and emotions from childhood. Emotional pain can even get transferred into physical pain. The clinicians at Bayside Psychotherapy will aim to help you unearth and resolve the causes, and stop ruminating about symptoms, through mindfulness therapy, counselling or psychotherapy, depending on which therapist you work with and what approach you are ready for.
We will endeavour to tackle your anxiety via video conferencing from the comfort of your own home or during face-to-face sessions in our clinic. Self-hypnosis may also be a valuable tool. You can download our recommended Hypochondria Hypnosis recording, which you can listen to in the comfort of your home.
Call us on (03) 9557 9113 to book your confidential appointment. You can also book an appointment by using our online booking form for online appointments. Or, if you prefer, you can book an in-clinic session.
Let's work together to see if we can help you combat your medical fears.
How Do I Know That My Fears Are Hypochondria?
Some clients report the following experiences:
You're plagued with worry about medical decisions, despite a clean bill of health.

Life is spent continually worrying or losing sleep about unfounded health fears.

You feel ongoing stress over mild medical symptoms.

You avoid going out or getting close to people because you're afraid of catching a contagious disease.

Actual bodily syndromes may seem to emerge in response to chronic stress and anxiety.
Health anxiety is a crippling experience for some, more recently termed illness anxiety disorder, that requires attention. Our therapy endeavours to help you manage and maybe even ameliorate hypochondria* The treatment plan will depend upon your unique circumstances, what function hypochondria serves (or aims to serve).
The good news is that counselling and psychotherapy are available for people who are curious and open to talking through their issues. One suggested approach could be mindfulness therapy which may help calm the anxious mind if needed during the initial phases of therapy.
When Will I Start to Feel Better?
Treatment types and timelines will vary based on the individual but taking the first step in the right direction has the potential to make a massive difference.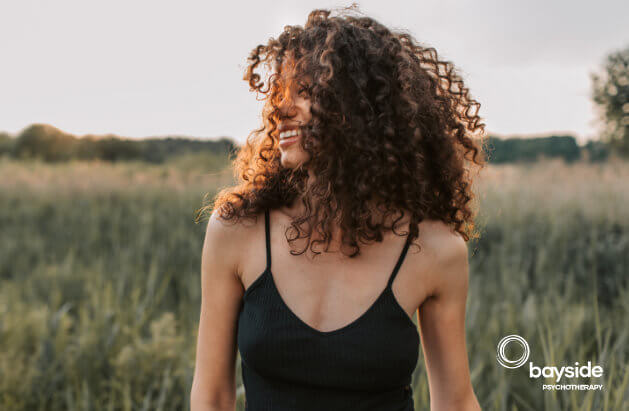 How Does Bayside Psychotherapy's Approach Hypochondria Treatment?
Impartial counselling, mindfulness therapy and a tailored treatment approach make Bayside Psychotherapy positioned to possibly help address the root cause. Our psychotherapists tailor their approach to your needs and unique situation.
Although Buddhist Mindfulness Meditation exercises, psychodynamic psychotherapy, dream work, NLP, Hypnotherapy and other methods are options, your commitment and realistic expectations are crucial for a greater chance of benefiting from sessions. The goal is to determine the best course to manage health and illness anxiety disorder and its causes. With counselling and psychotherapy, we will try our best to help you.
You can book an appointment by calling (03) 9557 9113. You can also book an appointment by using our online booking form for online appointments. Or, if you prefer, you can book an in-clinic session.
Note:Whilst we will do our best to assist you, we will rely upon your commitment and collaboration to the treatment process in an endeavour to optimise results. *Although some of our therapists work with people presenting with this condition, no guarantees of any outcomes can be made.
Time to start therapy?
03 9557 9113
Reception phone hours
8:30am – 5:30am
Monday – Friday
(closed on public holidays)
Choose your own date and time for an online or in-clinic session
Therapist Hours
Monday 8:00am to 8:00pm
Tuesday 8:30am to 8:00pm
Wednesday 8:30am to 8:00pm
Thursday 8:30am to 8:00pm
Friday 8:30am to 8:00pm
Saturday 8:00am to 6:00pm