We receive media requests from time to time and use our discretion in deciding which outlets to work with. If we sense that a story is intended more for entertainment, sensationalism or commercial purposes and doesn't provide any public benefit, we decline.
We have accepted some media requests to participate in productions we believe could help raise public awareness of mental health issues and the benefits of engaging in depth psychotherapy, counselling or hypnotherapy.
Here's a sample of Bayside Psychotherapy's appearances in the mainstream media.
TV Interview with the ABC about Compulsive Shopping.
We provided the introduction to compulsive shopping addiction.
Note: The video has expired.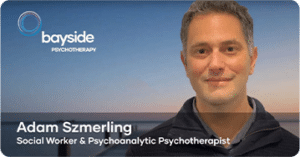 TV appearance on The Project about emetophia
A story on emetophobia or fear of vomiting where Channel Ten's The Project interviewed counsellor and hypnotherapist John Arber on 11th February 2015.
For reasons that aren't apparent, the network removed the story from its website.
Article in 'On Line Opinion' about binge drinking
A binge drinking awareness piece written by Adam Szmerling and published in On Line Opinion on 23rd August 2013.