Change your life by looking within. Change your behaviour through the power of the subconscious mind…
It's easy to underestimate the power of the subconscious mind. After all, if every last ounce of your willpower wasn't enough to bring you back to a positive place, how could the subconscious mind stand a chance?
But the subconscious mind doesn't work like the conscious mind. It's not blinded by fear of what people think, it never rests, and it can do things the conscious mind can only dream about.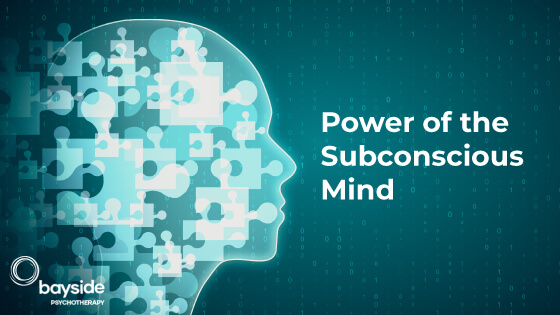 At Bayside Psychotherapy in Melbourne, our hypnotherapists may be able to work with you to harness the power of your subconscious mind, so it can join forces with your conscious mind, to get everything back on track.
Clinical hypnotherapy in Melbourne: Whether you experience phobias, obsessions, addictions, compulsions or other problems, this technique may be an effective complement to more traditional therapies. However, always seek professional advice as to whether hypnosis is indicated for your personal circumstances, as this page is generic in nature.
Got questions? Then read on… or call us today on 03 9557 9113 to find out more. We offer both online and in-clinic hypnotherapy sessions at our Highett clinic.
How to choose the right hypnotherapist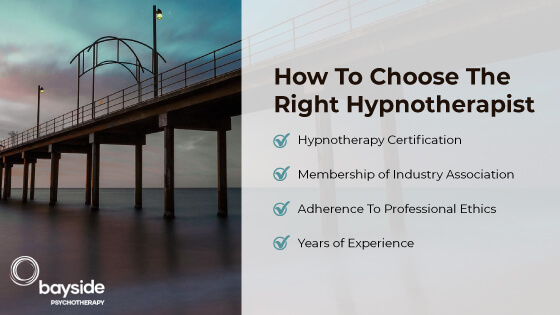 According to the Australian Bureau of Statistics (ABS), the number of hypnotherapy practitioners in Australia has increased dramatically in recent years. Some hypnotherapists are making outrageous claims, so be careful to select the right therapist.
Some of the warning signs are:
Outcome guarantees (especially without an in-person assessment).
Inadequate qualifications beyond hypnosis.
Massively inflated fees.
Performing a hypnotic trance induction in the first session, before a comprehensive assessment and unique treatment plan has been formulated. At worst, this is reckless; at best, any effects are likely to be tantamount to a placebo.
It pays to do your research thoroughly to make sure you're engaging a reputable hypnotherapist — both for your safety and for your chances of success.
Our team of hypnotherapists in Melbourne meets a rigorous level of professional and clinical requirements including:
Quality clinical hypnotherapy certification training.
Current membership with an appropriate professional association.
Adherence to a strict code of professional ethics.
Years of experience and the knowledge of how to obtain genuine results (no gimmicks)
Hypnotherapy is not about a swinging fob watch!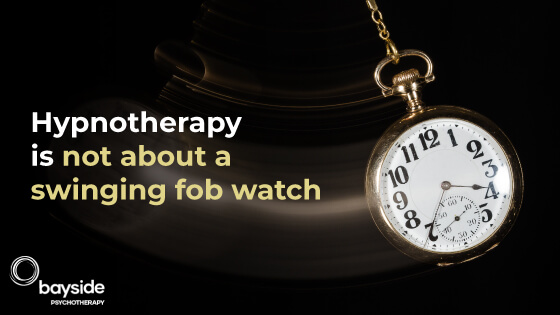 Hypnotherapy is often used in conjunction with neurolinguistic programming (NLP). Let's look at what those terms actually mean:
Hypnotherapy is a way of tapping into your subconscious mind, to find the answers you may need to positively influence your life.
Neurolinguistic programming (NLP) explores the relationship between how you think, communicate and behave.
Although the two methods are very different, hypnotherapy and NLP have been known to work together exceptionally well possibly identify the underlying causes of the barriers you're facing in life. In combination, they may help you manage painful feelings more easily, and develop strategies to regain a sense of control, so you may positively influence your life.
As with meditation, there are different types of hypnosis methodologies. Everyone's seen 'stage hypnosis,' with a swinging fob watch and a hypnotic trance you don't remember after you wake up. But while this is entertaining, it's not a valid therapeutic technique — and certainly not one our hypnotherapy practitioners would ever use.
We don't even rely on the close cousin of 'stage hypnosis': traditional hypnosis. This simplistic method involves putting the client into a relaxed trance state and implanting suggestions targeting emotional or behavioural change. It may sometimes result in what seems like quite remarkable changes, but they're usually short-lived.
At Bayside Psychotherapy, some of our practitioners prefer a much more refined and effective method, called Ericksonian hypnotherapy, which employs a more inclusive framework and doesn't try to 'fight' resistance to change. (Fighting resistance to change is like resorting to pure willpower alone — it never works.) Instead, Ericksonian hypnotherapy aims to help you find more inner space to change in your own unique way, engaging both conscious and subconscious resources.
In other words, Ericksonian hypnotherapy isn't about the 'depth of hypnosis', it's about the potential trusting relationship you may be able to create with your subconscious mind, to achieve outcomes that stick.
What you can expect from your hypnotherapy sessions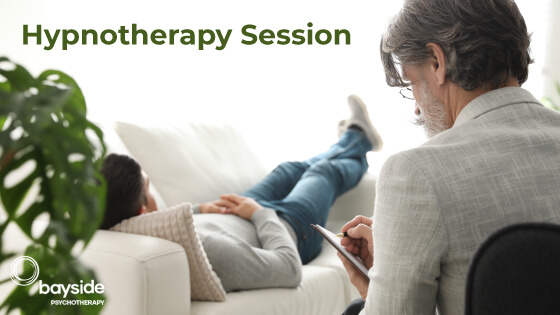 Book appointment
We can conduct in-personhypnotherapysessions at our Highett clinic in Melbourne or online via a secure online connection.
Hypnotherapy (also known as progressive relaxation) and NLP can be a powerful experience. Our hypnotherapists apply different approaches, based on your particular needs. (No matter how we approach it, though, you can rest assured, there won't be a fob-watch in sight!)
First, we'll discuss your issues confidentially and go through some questions. This step is as much about you being comfortable as identifying what we can do together.
Then we'll transition you to a relaxed and focused state of mind, using a process very much like meditation but with a key difference. Once you're in this state of deep relaxation, we start looking inwards, to tease out your own internal resources, and work to identify what's really important to your progress. We can conduct sessions either in person at our Highett clinic or via a secure online connection.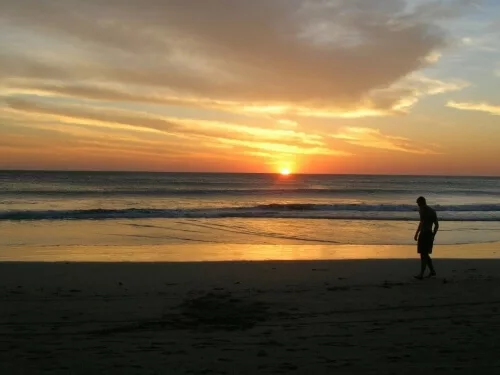 How long will hypnotherapy treatment take?
Our experienced hypnotherapists will do their best to help you gain results in the shortest possible time without compromising thoroughness. For treatment to really be successful, it needs to be a collaborative process. It's about developing strategies for positive change together and then learning how to incorporate those strategies into your daily life.
Our therapists are dedicated and thorough, with a solid grounding in mental health. We generally combine hypnotherapy with other methodologies, such as psychotherapy and mindfulness therapy, where appropriate. In fact, undertaking hypnotherapy without any other counselling may even be counterproductive, depending on the individual.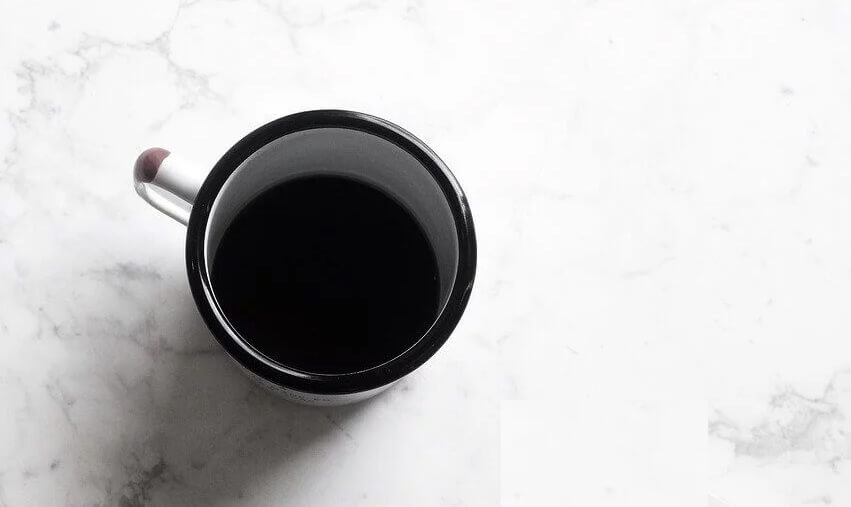 You've done the hard part already
Deciding you want to change is the real battle because you have to do that alone. That's what we're here for, to help you possibly make changes that give you back control, and bring back the joy into your life.
That's why we use hypnotherapy — not only to potentially tap into the underlying causes behind your difficulties but to possibly help identify the best path to positive life change. Once we've identified this path together, we may combine tailored hypnotherapy and neuro-linguistic programming (NLP) to potentially help you start changing your behaviour.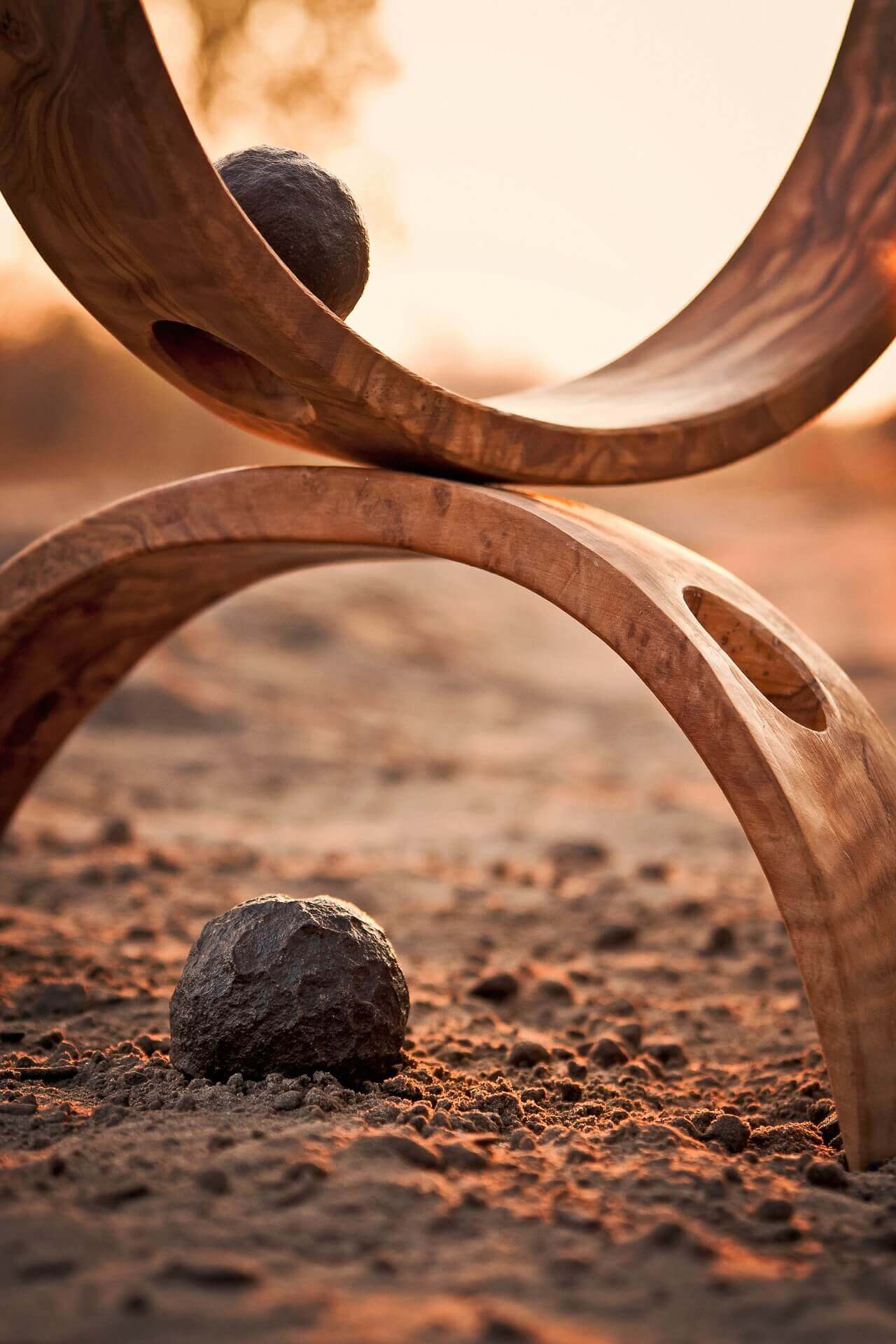 Enjoy life the way you used to
You have the potential to work through your issues and enjoy a simpler, happier life. In fact, you've taken the first step already — just by reading this page! Hypnotherapy and NLP may be the tools you need to access your inner resources to start improving how you feel about yourself and others, equipping you to handle the challenges life throws at you.
Call us on 03 9557 9113, or use our contact form to find out if we can help you harness the power of your subconscious mind. Your call is completely confidential, and there's absolutely no obligation.
If you know you're ready to try hypnotherapy collaboratively, you can book your initial assessment session here.
*Published patient figures are de-identified to protect privacy and intended to be informative only and include other services provided as well as hypnotherapy (one method rarely works in isolation). This information shouldn't be construed as any kind of guarantee of performance. In fact, no past outcome can be indicative of future performance, since every person is unique. Client motivation and commitment is always crucial, and everyone responds differently to treatment. Hypnotherapy is an unregulated service in Australia and our registered professional psychologists and social workers do not provide hypnotherapy. Only qualified hypnotherapists will administer hypnotherapy services to clients following an initial assessment. In certain circumstances it may become apparent during initial consultations that hypnotherapy is contraindicated. In such situations, a different therapeutic approach or a referral will be discussed.
Frequently Asked Questions About Hypnotherapy
What Is Hypnotherapy?
Hypnotherapy is a treatment that employs hypnosis to aid specific symptoms or health conditions. Hypnotherapy works by inducing a hypnotic state marked by waking awareness that allows people to experience detached external attention and focus on inner experiences.
Hypnotherapy is usually used as part of a treatment plan for phobias and other anxiety disorders. It's also sometimes used for pain management, weight loss, smoking cessation, and various other applications.
Formal explorations in the therapeutic uses for hypnosis began in the late 1700s but did not gain scientific credibility until recently. Modern researchers have further explored how to use hypnosis, which conditions it may treat, and how, compared to other treatments, effective it may be.
How Many hypnotherapy Sessions Will I Need?
Everyone has different underlying causes for their disorders, phobias or addictions, so it's impossible to say for sure how long the hypnotherapy treatment will take for each individual. Usually, after a couple of hypnotherapy sessions, your hypnotherapist may be able to give you an estimate of how many sessions you may need to effect lasting change.
However, everyone is different, and everyone responds to hypnotherapy in different ways. Some may find relief from their conditions only after a few sessions, while others may benefit from regular, ongoing treatment.
Can Hypnotherapy Help With My Issue?
Since hypnotherapy is an adjunct form of therapy and is used with other psychological or medical treatment forms, there are many applications. Hypnotherapy may be used in cases of anxiety, phobias, substance abuse, tobacco, sexual dysfunction, undesirable spontaneous behaviours, and bad habits. It may help improve sleep, learning disorders, communication, and relationship issues. Hypnotherapy may also aid in pain management and may help resolve medical conditions such as digestive disorders, skin issues, and gastrointestinal side effects of pregnancy and chemotherapy.
Find out more by contacting us on (03) 9557 9113 or use our contact form to inquire today. You can also book an appointment by using our online booking form for online appointments. Or, if you prefer, you can book an in-clinic session.
Here are a couple of blogs written on this topic you might find useful:
Hypnotherapy – Does It Really Work?
Hypnotherapy is Not Hypnotism
Mindfulness Meditation, Hypnotherapy, Counselling And Psychotherapy
Counselling, Hypnotherapy And Change Versus Not Change
Our Qualified, Professional Hypnotherapists
Time to start therapy?
03 9557 9113
Reception phone hours
8:30am – 5:30am
Monday – Friday
(closed on public holidays)
Choose your own date and time for an online or in-clinic session
Therapist Hours
Monday 8:00am to 8:00pm
Tuesday 8:30am to 8:00pm
Wednesday 8:30am to 8:00pm
Thursday 8:30am to 8:00pm
Friday 8:30am to 8:00pm
Saturday 8:00am to 6:00pm