How to Take Time Out When You are Feeling Overwhelmed
There are a million and one things to do. You have so many deadlines, you couldn't meet them if you worked until Christmas. The family need dinner, the house needs tidying, the car has broken down and you want to curl up in bed until they all go away. We all feel overwhelmed sometimes. Everyone. You know that woman you see every morning? Yes her, the one who calmly takes her perfectly behaved children to daycare with her make-up and hair fixed. Even her. She does it too. So what do you do when this happens to you? Firstly, remember you are not alone and then take care of yourself. You need it, and what's more, you deserve it.
So why do we get overwhelmed?
There can be many reasons why you might feel overwhelmed. For many people there are circumstances over which we have no control that can cause us great stress. The children are sick, the plumbing has started to leak, you get an unexpected bill; there are many things that can make our stress levels soar, and although we can't control when these things happen, we can put a few things in place to help control those feelings of being overwhelmed.
Take some space
This is great for decompressing, and taking this kind of time out can help you to come back feeling refreshed and more able to take on the world. There are many ways you can take some space for yourself and here are a few tips on how to do this.
Take a short walk
Being outside, particularly if you can go somewhere with beautiful scenery, can really help you recharge. The countryside, woodlands and the beach are all good places to unwind, but if you can't get to any of these spaces your local park or even a 30 minute walk through town can give you the fresh air and brake from stresses that you need.
Exercise
Exercise of any description is really good for recharging and making you feel re-energised. Although you may feel sluggish and exercise might seem like the last thing you want to do, the physical activity will release endorphins; the chemicals in your brain that make you feel good. It can also reduce the amount of adrenalin in your body which will make you feel calmer.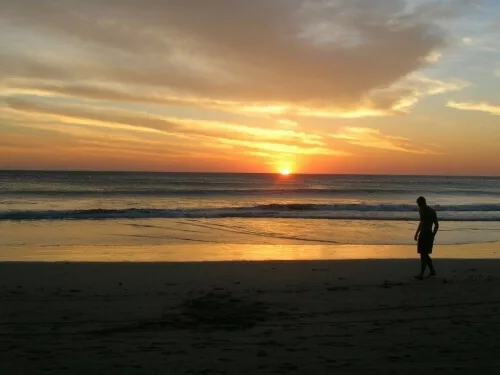 Take a deep breath
Many relaxation techniques can be used in moments of high stress and breathing techniques are great for helping to calm the mind in times of crisis. One very good practice is to stop and recognise that you are feeling very stressed. Take a few moments to breathe in slowly through your nose whilst counting to three slowly. Hold your breath for just a few seconds and then breathe out slowly through your mouth, whilst counting to three. Repeat this a few times and you will feel calmer and more able to take on the problem at hand.
Take a break
If it is possible to book some time away then this really is a fantastic way to de-stress and reduce those feelings of being overwhelmed. If you can afford to, and you have the time, then book a holiday, think of places that will help you relax. If you need real time out, you could take that holiday at a spa to combine some relaxing treatments. If you don't have the money or time for this then get away at home , if even just for half a day. Go somewhere different or to a favourite place that gives you joy. You will come back feeling refreshed and more able to cope with life. However, make sure you renegotiate deadlines and push things back to make sure that you don't return to a higher stress situation.
Take a mental break
If you really can't get away physically why not get away mentally. Relaxation, hypnotherapy, meditation and yoga are all very good for this. Try taking a hypnotherapy course of treatment, yoga class or buying a guided hypnosis CD. You could even buy a yoga DVD to try at home. The techniques you will learn practicing relaxation and meditation will make you feel calmer and can offer great on-the-spot coping techniques as well.
Saying yes
Of course there are many reasons why you can feel overwhelmed and some of these things could be the result of behaviours that you might not recognise. However, you can become mindful of these behaviours and make changes to stop feeling overwhelmed before it even starts.
For some of us, saying no to people can be a real problem, and this can lead to feeling overwhelmed. If you have too much to do it is fine to say no to people, things and events that are not essential. In fact saying yes to too much can be a major reason for feeling overwhelmed in the first instance. Of course, there can be many reasons why we might struggle with saying no. Some people are worried that saying no wouldn't be nice; they just don't want to offend the person asking. If this sounds like you then give it a try, say no to a few people and lighten your load. Start with something like, 'That's a very kind offer, but I'm busy that day' or 'I would love to help out, but I am already overcommitted that day.' Your friends will understand you are busy and if they aren't your friend then I guess it doesn't really matter what they think.
But this is another good point, what other people might think of you can be a reason why some people say yes too much. The truth is that everyone says no sometimes and others will understand. Try saying 'no' to less important things first so that you can get used to it and work up to the bigger things. You will be flinging no around with abandon in no time. Other reasons for saying yes can be feeling too optimistic about the amount of time tasks may take you. If you are finding that this is the case then be mindful when taking on new tasks. If you think that it will take you an hour to do something then allow yourself two hours before you say yes.
Lastly, some people worry that they might miss out so they say yes to everything. It is not possible to do everything. Try to think mindfully when opportunities arise and ask yourself some questions before you commit. For example, 'If I don't do this will it matter in a week, a month or a year?' If the answer to all of these questions is no then feel free to say no.
Of course there are many techniques for helping you to stop that whirlwind of feeling overwhelmed and it is really a matter of personal choice. Try them out, you might be surprised which ones work well for you, and if you really are feeling totally overwhelmed then speak to friends, family and professionals for the help you need. Never suffer in silence, people really do care and you might even be surprised by how much help, both practical and listening, is out there waiting for you.
This post is part of our Anxiety Awareness Campaign at Bayside Psychotherapy;aiming to provide advice on coping with some of the symptoms of anxiety. We want to help spread an understanding of anxiety and those who experience it in their everyday lives. Whilst each case of anxiety is unique, through sharing knowledge sharing and talking about it the issue we hope to develop a community of people who can help each other.
Here are a couple of blogs written on this topic you might find useful: