What is Cannabis Addiction?
Cannabis is one of the most popular illicit drugs in Australia. Individuals often report marijuana use for therapeutic reasons to help them cope with poor sleep, physical pain or mental health difficulties. Unfortunately, the use of marijuana often exacerbates underlying mood and psychological problems. The impact of marijuana abuse may lead to reduced motivation, thus making life's demands more challenging to fulfil. The effects of marijuana can also lead to social difficulties and predispose individuals to respiratory disease.
What Are The Symptoms Of Cannabis Addiction?
Some symptoms of cannabis addiction include:
An increase in substance use to meet required needs, causing a person to smoke marijuana more often.

Inability to reduce the amount of cannabis one is using.

Experiencing cravings and urges to use cannabis.

Cannabis consumption leading to the inability to fulfil responsibilities at work or at home.

Continuing to use marijuana in situations that may lead to physical danger.

Reduced involvement in previously important or meaningful activities.

Experiencing marijuana withdrawal symptoms, withdrawal from thc.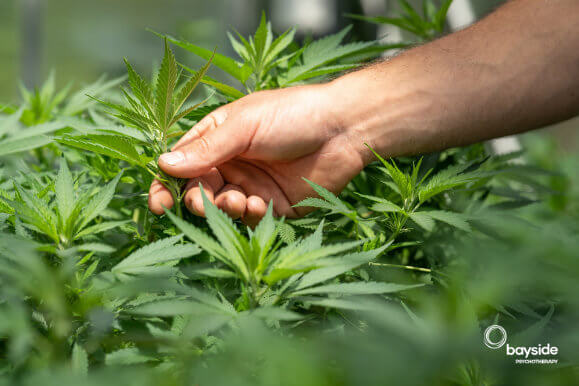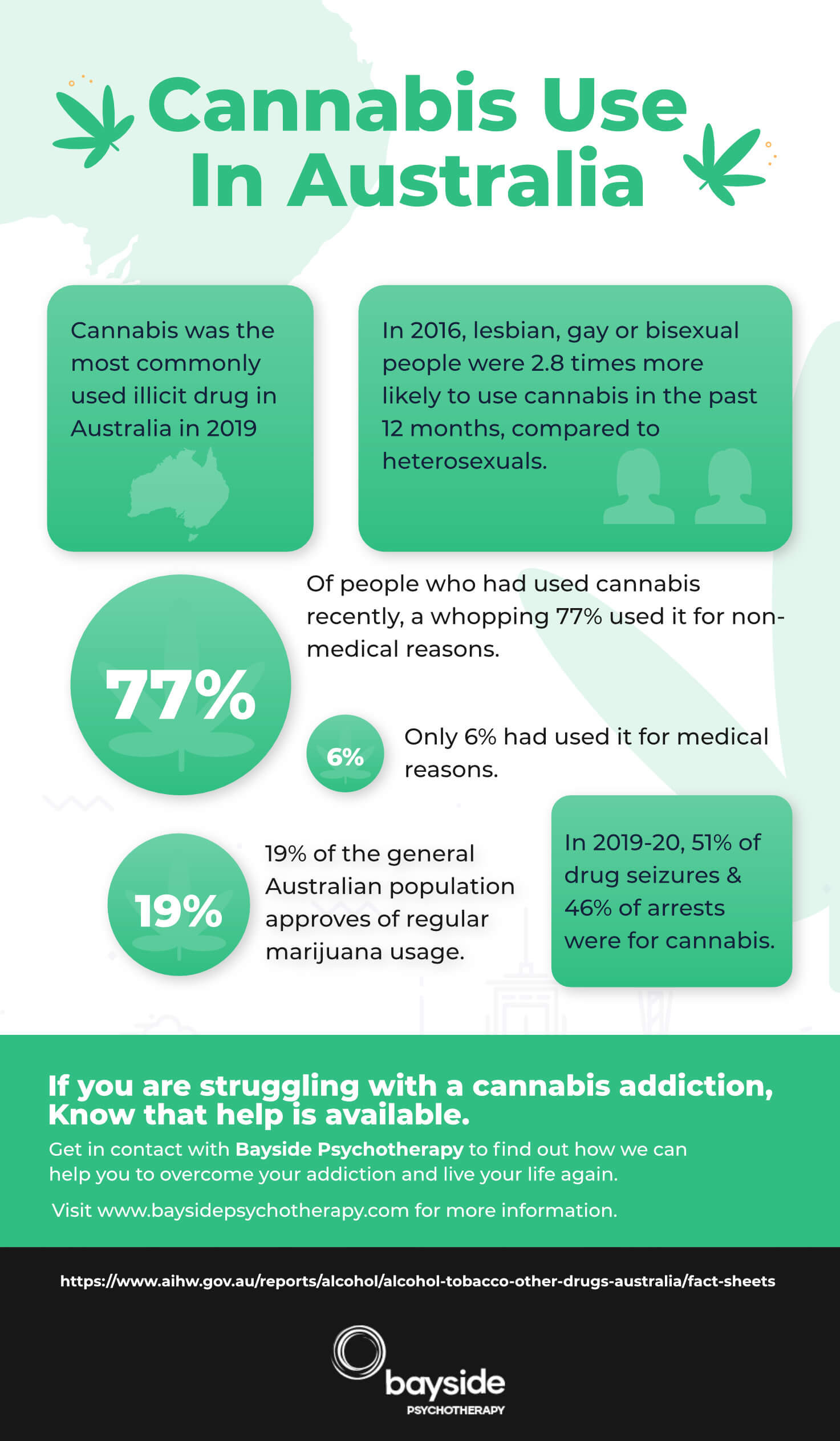 What Are The Side Effects Of Cannabis Addiction?
Cannabis has mind-altering compounds, and when abused, can have notable long-term side effects that relate to the brain and the physical body. Studies have linked chronic cannabis smokers to erectile dysfunction disorder, as well as a higher probability of developing a constant cough. 
One of the most known side effects of cannabis addiction is memory loss. When smoked or eaten, cannabis temporarily stops the brain from creating new memories and retaining further information. People who frequently use cannabis are more likely to develop false memories and experience memory issues down the road – more so for those who started smoking at a young age.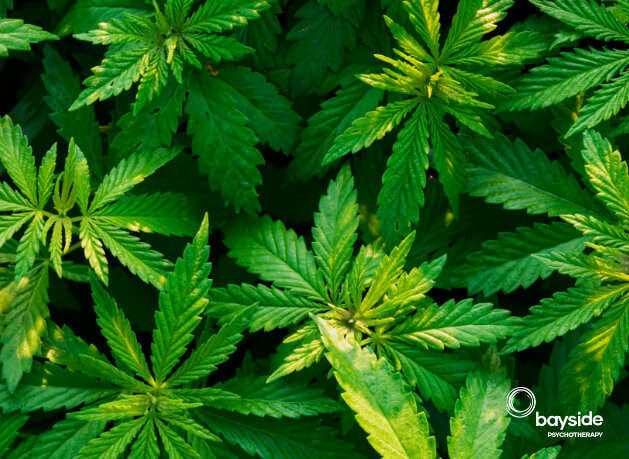 Can I Get Help For My Cannabis Addiction?
Various treatment options exist for overcoming substance addictions. Usually, it takes time to find something that works, but that's our aim. Your willingness to participate and your underlying causes of the addiction is a significant factor in your recovery. We will regularly review your progress as we work together. If you are truly motivated, you have the potential to work through your marijuana addiction.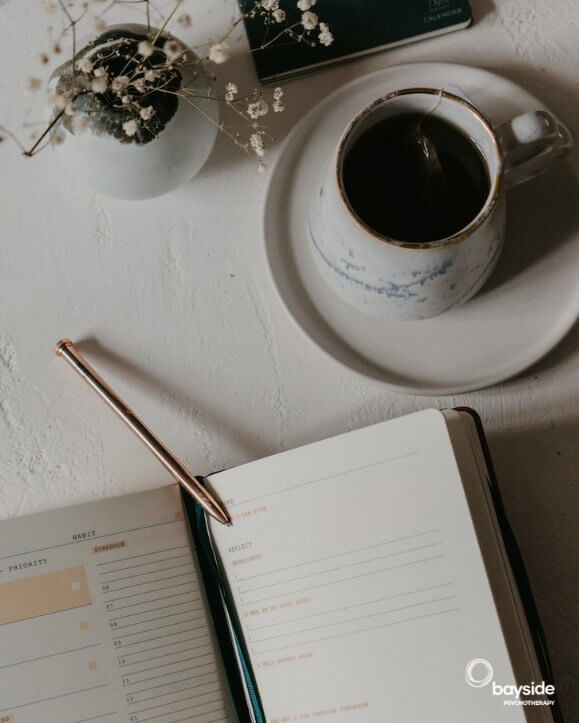 Seeking Marijuana Addiction Treatment With Bayside Psychotherapy
Seeking treatment is an important first step for sufferers of any substance use disorder and can mean the difference between life and death. The trained clinicians at Bayside Psychotherapy may be able to assist you with the treatment of cannabis addiction, by providing a safe & secure environment and a non-judgmental approach towards drug addiction. Addiction counselling methods could be of tremendous help!
Call us on (03) 9557 9113 to book your confidential appointment. Your call is completely confidential, and there's absolutely no obligation.
You can also book an appointment by using our online booking form for online appointments. Or, if you prefer, you can use our booking form for an in-clinic session.
Together, we may be able to help tackle issues with our face to face or online counselling via Skype, Zoom or similar. Self-hypnosis may also work well when used in conjunction with counselling. You can download our Cannabis Addiction Self Hypnosis recording from our website.
What Is Bayside Psychotherapy's Treatment Philosophy?
At Bayside Psychotherapy, we have several treatment options available but we focus on your specific needs and goals as we work together. This may include a combination of evidence-based therapies administered by an experienced clinician. Our team at Bayside Psychotherapy has a wide range of experience, including counselling, psychotherapy and hypnosis/NLP, which puts us in a great position that may help you find an approach that suits your needs, preferences and goals.
Enquire by calling (03) 9557 9113 or book an appointment online to attend our clinic for a face-to-face or online session via a secure connection. Your call is completely confidential, and there's absolutely no obligation. 
Self-hypnosis may also work well when used in conjunction with counselling. You can download our Cannabis Addiction Self Hypnosis recording from our website.
Note: This information is informative only and is not to be used for diagnosis or substitution of appropriate assessment and/or treatment by a registered practitioner. Information on this page and our entire site should not be construed as implying that our therapists are specialists in treating any condition whatsoever. While some of our therapists may have experience working with people suffering from a specific condition, not all of our therapists do. We do not guarantee any particular level of performance, cure or management of symptoms. Each case is unique and responds differently with collaboration between client and therapist being crucial. Always seek an appropriate assessment from a qualified professional such as a GP, psychiatrist, clinical psychologist or social worker especially if you are acutely distressed.
Time to start therapy?
03 9557 9113
Reception phone hours
8:30am – 5:30am
Monday – Friday
(closed on public holidays)
Choose your own date and time for an online or in-clinic session
Therapist Hours
Monday 8:00am to 8:00pm
Tuesday 8:30am to 8:00pm
Wednesday 8:30am to 8:00pm
Thursday 8:30am to 8:00pm
Friday 8:30am to 8:00pm
Saturday 8:00am to 6:00pm