Most people agree that shopping can be fun — but an out-of-control shopping habit is something that requires treatment. If you have a problem with binge shopping, you know it has to stop. Although people often joke about being shopaholics, this harmful compulsion can take a toll on your finances and relationships.
The good news is that you may be able to take back control!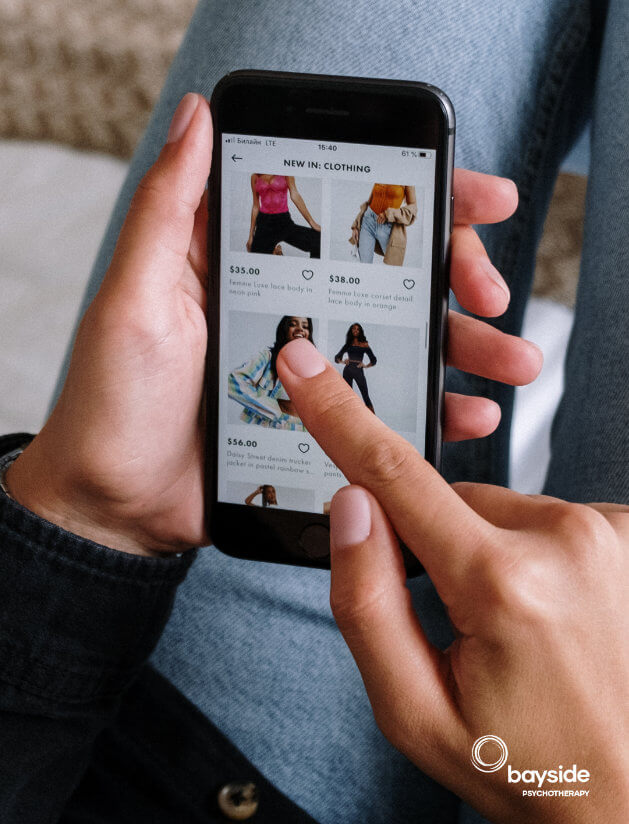 What Is Shopping Addiction?
Also known as compulsive buying disorder (CBD), shopping addiction is characterised by an obsessive urge to shop and buy items. Shopping addiction often leads to negative emotional, financial and social consequences. Compulsive shoppers get an emotional rush or high associated with buying behaviour. Behavioural therapy is a means to rein in compulsive spending and attempt to stop any shopping problem.
Issues Shopaholics often suffer:
Frequent Shopping:

Regular and often unnecessary shopping, even if there's no need or financial means.

Emotional High:

Shopping addiction may give a euphoric feeling when buying items.

Remorse After Buying:

Once the emotional high ends, guilt, shame, or regret takes over.

Financial Problems:

An addiction to shopping can cause major financial problems.

Lying About Purchases:

Concealing the extent of online shopping from friends and family.
Relationship Strain: Family issues can arise for those addicted to shopping. Shopping habits, money spent and the number of unnecessary items bought can cause arguments.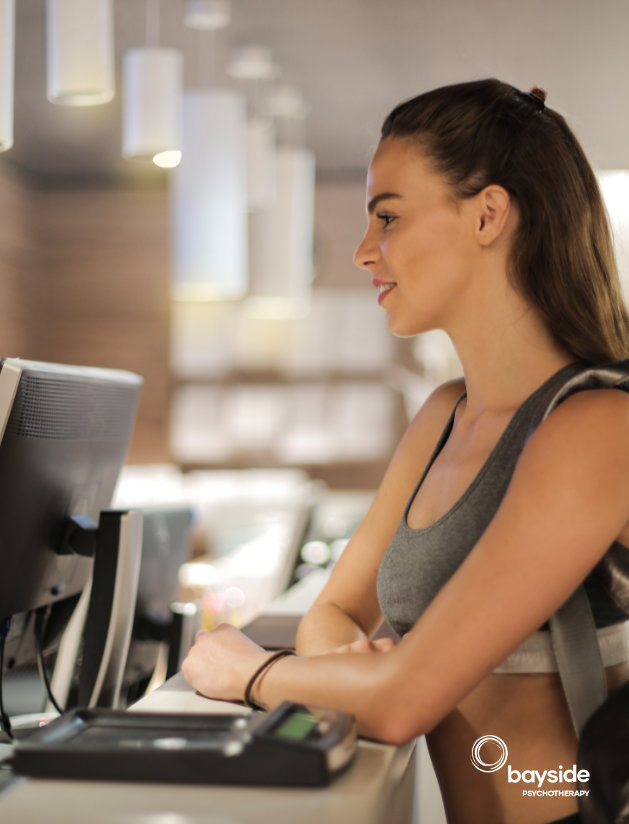 Do I Have a Problem With Shopping?
Symptoms of binge shopping can include:
Shopping to make yourself feel better when you're depressed

Buying things you don't need

Buying things you cannot afford

Hiding your shopping habit from others, such as your spouse

Feelings of guilt or self-loathing before and/or after a shopping spree

Becoming defensive or angry when people mention your shopping habit

Neglecting work, social and family commitments

Growing stockpiles of unneeded purchases
Compulsive shopping is an addiction, in that sufferers become dependent on the 'rush' they get when they make a purchase. Curbing the behaviour on your own can be just as difficult as kicking an addictive substance cold turkey. And the cost of a shopping addiction is high — draining your savings account, racking up credit debt, shopping when you could be doing something more worthwhile, and the gradual erosion of your self-esteem. The cumulative negative consequences of this compulsion can feel overwhelming.
Do I Really Need Professional Help?
Well-intentioned family and friends often tell people with a shopping addiction that they simply need to budget better or hide their credit cards. But this diminishes the seriousness of the compulsion. At Bayside Psychotherapy, we understand that the problem lies deeper than simple acquisitiveness — and that willpower alone is rarely effective in the long term.
What Drives Compulsive Shopping?
A blend of emotional, psychological, and societal factors often drive compulsive shopping. People turn to shopping as a way to cope with deep negative emotions, believing new purchases can make them feel better. 
The immediate joy from an impulsive purchase can be very addictive, the rush associated can be the root cause of shopping addiction. Impulse control issues can fuel the compulsion and add in targeted advertising can make things worse.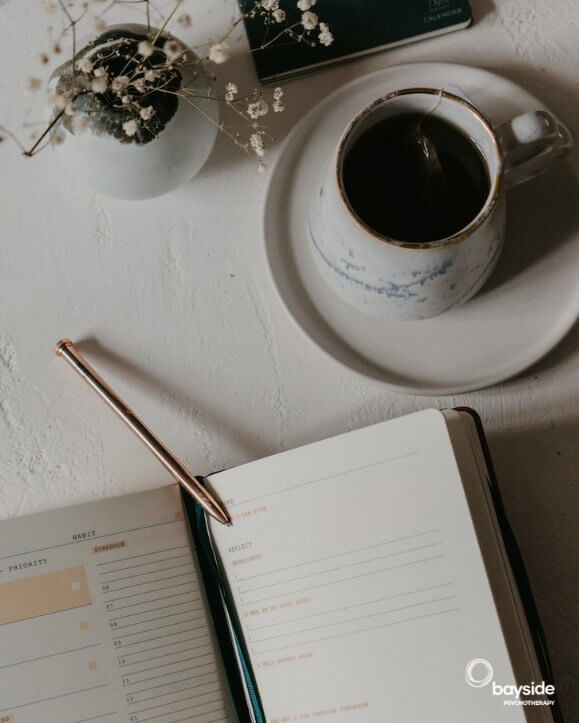 Seek Help From A Professional
The therapists at Bayside Psychotherapy are trained in various methodologies that may help you work through Compulsive Buying Disorder, also known as "oniomania". Our counsellors may put together a personalised treatment plan for you using a combination of NLP, hypnotherapy, Buddhist psychotherapy, dream interpretation, mindfulness therapy, group therapy, and other counselling methods. We also offer online counselling for those not local to our clinic or those who prefer to be treated from the comfort of their own home.
Do you have any questions for us?
If you've started looking into treatment options, you probably already know it's time to take control of your shopping addiction. Give us a call on (03) 9557 9113, or use our online contact form to find out how we may be able to help you.
You can also book an appointment by using our online booking form for online appointments. Or, if you prefer, you can book an in-clinic session.
Self-hypnosis may also work well when used in conjunction with counselling. You can download our Shopping Addiction Self Hypnosis recording from our website.
How Does Bayside Psychotherapy Treat Shopping Addiction?
Your counsellor will meet with you for an initial consultation, which will allow them to put together an initial course of treatment tailored to your needs from the many methodologies we have at our disposal. Your therapist will evaluate your progress regularly and consult with you about any changes that may improve results.
We also recommend downloading our compulsive shopping self hypnosis recording to complement your psychotherapy sessions.
How Long Does Treatment Take?
Just as the reasons behind shopping addiction are different for everyone, the duration of treatment will vary depending on the individual. Although we can't guarantee a timeframe for overcoming compulsive shopping, your therapist may be able to get a clearer idea of how much treatment is indicated after a few sessions. Your dedication to the process will also have a major impact on how soon you're able to achieve lasting success.
Life can be free of the binding chains that shopping addiction can create. Call us on (03) 9557 9113 or use our contact form to make an inquiry. Your call is completely confidential, and there's absolutely no obligation.
Or if you know you're ready to take action, use our booking form to make an appointment for a face-to-face or online session with one of our counsellors.
Note: Whilst we will do our best to assist you, we rely upon your commitment to and participation in the treatment process to optimise results. Although some of our therapists work with people presenting with this condition, no guarantees of any outcomes can be made.
Time to start therapy?
03 9557 9113
Reception phone hours
8:30am – 5:30am
Monday – Friday
(closed on public holidays)
Choose your own date and time for an online or in-clinic session
Therapist Hours
Monday 8:00am to 8:00pm
Tuesday 8:30am to 8:00pm
Wednesday 8:30am to 8:00pm
Thursday 8:30am to 8:00pm
Friday 8:30am to 8:00pm
Saturday 8:00am to 6:00pm