Most people don't like going to the dentist. But some people have a full-blown dental phobia so that even the thought of it can bring them out in a sweat. The reasons behind this common phobia are numerous, but however intense your dread, you have the potential to work through it. There are many treatment options and your very health could depend on it!
The therapists at Bayside Psychotherapy may be the secret weapon you need to defeat dental phobia. Whether you suffer from mild anxiety when going to the dentist or full-blown panic attacks, our experienced practitioners are trained in a broad repertoire of methods that may be used to combat dental phobia. They may work with you to address the issues preventing you from taking care of your teeth.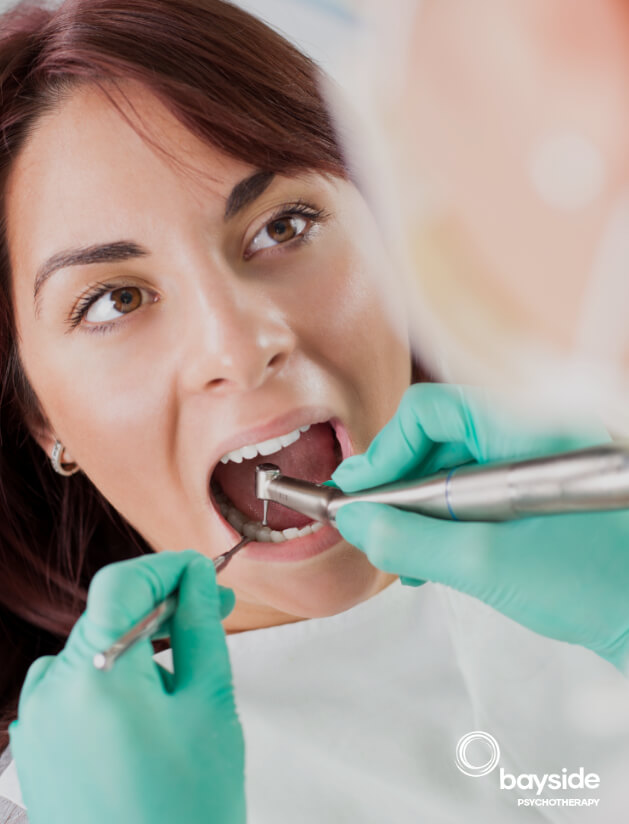 What Causes Dental Phobia and Anxiety?
It's clear from their overblown demonic portrayals in popular culture that dentists strike fear into the heart of a large section of the population. When you think that the use of anaesthetics is a relatively recent phenomenon, and people were having all their teeth removed as a 21st birthday present in living history, dental phobia might even be seen as an ancestral dread. And it's certainly understandable. The mouth is a very vulnerable and personal part of the body.
But nowadays, the true horrors are more likely to result from dental neglect than from sadistic dentist-barbers. Untreated tooth decay doesn't just affect your breath and your looks. It can lead to abscesses, tooth loss, and gum disease, which is also — so far inexplicably — associated with a higher incidence of other chronic diseases like diabetes and rheumatoid arthritis. Tooth decay can also cause infections that can invade the jaw or even the brain. Scary stuff!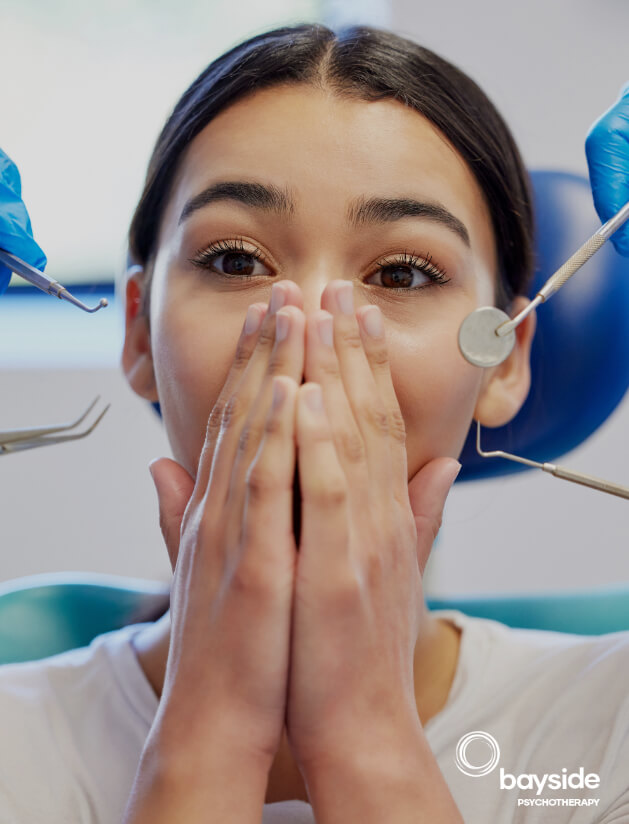 How To Manage Dental Anxiety Or Phobia
Individuals may develop dental phobia for a variety of specific or obscure reasons: an unrelated trauma, a painful childhood experience in a dentist's chair — or even vicariously, if a parent or carer transfers their own fear. Dental phobia can also be related to loss of control, a fear of being at the mercy of a stranger (who also has sharp instruments).
Regardless of the 'root' cause, it is possible to work through dental phobia and it's very important to your health that you do so.
Good oral care is essential to your overall health, and the longer your teeth are left untreated, the worse off you'll be. If you've been avoiding the dentist, you probably know it's time to tackle the issue. Some dentists offer special treatments for phobic patients, such as twilight sedation. But for most people who suffer from dental phobia, the fear starts well before they reach that dentist's chair. Getting to the dentist's office in the first place is the problem.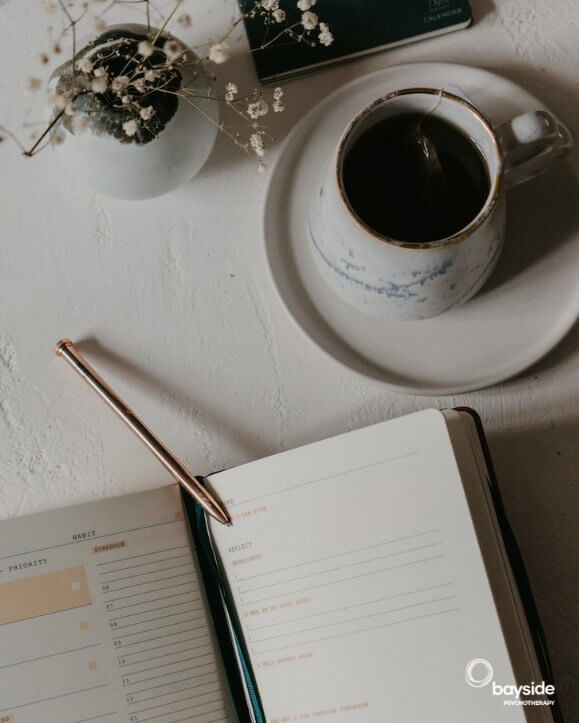 How Does Bayside Psychotherapy Approach Treatment for Phobias?
At Bayside Psychotherapy, we don't believe in band-aid solutions or generic treatments. Our therapists take a personalised approach to creating treatment plans to suit our client's unique circumstances after thorough evaluation and consultation. We will do what we can to help you potentially deal with your dental phobia. 
After a thorough evaluation, our therapists devise a program of treatment tailored to your needs and personality. We offer either face-to-face therapy at our Highett clinic or virtual counselling sessions via a secure online connection. Self-hypnosis may also be a valuable tool to enhance your treatment. You can download our targeted MP3 recording for dental phobia here.
For your convenience, we offer either online or face-to-face sessions in our Highett clinic, depending on the practitioner.
Seeking Professional Help
Don't let a dental phobia compromise your oral health!
Call Bayside Psychotherapy on (03) 9557 9113 to find out if we're able to help you. Your call is completely confidential, and there's absolutely no obligation.
You can also book an appointment by using our online booking form for online appointments. Or, if you prefer, you can book an in-clinic session.
Self-hypnosis may also work well when used in conjunction with counselling. You can download our Dental Phobia Self Hypnosis recording from our website.
How Long Will Dental Phobia Treatment Take?
No two patients are identical. The underlying reasons for a phobia vary in complexity, and everyone responds differently to a treatment. So it's impossible to be certain how long any course of treatment will take. However, many people are galvanised by the very act of seeking help to take control of their phobia. And others with milder symptoms may find they are able to make progress surprisingly quickly. The duration of your treatment, and the likelihood of success, will also depend on your commitment to treatment. No one can promise overnight results, but with persistence and professional support, you have the potential to. It's not a good idea to wait too long before acting to protect your smile.
You can make your initial appointment by calling (03) 9557 9113 or use our contact form. All calls are confidential and there's absolutely no obligation to continue.
The recommended self-hypnosis recording for dental phobia may be of some help and can be downloaded here.
Note: Whilst we will do our best to assist you, we rely upon your commitment to and participation in the treatment process to optimise results. Although some of our therapists work with people presenting with this condition, no guarantees of any outcomes can be made.
Time to start therapy?
03 9557 9113
Reception phone hours
8:30am – 5:30am
Monday – Friday
(closed on public holidays)
Choose your own date and time for an online or in-clinic session
Therapist Hours
Monday 8:00am to 8:00pm
Tuesday 8:30am to 8:00pm
Wednesday 8:30am to 8:00pm
Thursday 8:30am to 8:00pm
Friday 8:30am to 8:00pm
Saturday 8:00am to 6:00pm