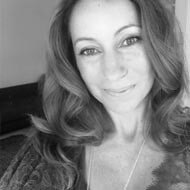 Not currently taking bookings.
"Transforming people's lives so that they can become the best versions of themselves."
Talitha's passion lies in helping others transform their lives for the better. Although her main area of speciality is weight loss and maintenance, she is able to help with a wide variety of issues, such as:
• Weight loss & Maintenance
• Quit smoking
• Body Dysmorphia
• Build Confidence and Self Esteem
• Anxiety
• Grief
• Claustrophobia
• Medical phobias
She firmly believes that everybody has the ability to regain health and well-being through a wholesome diet, healthy lifestyle and a positive mind set. She seeks through her treatments to give clients renewed vitality and long-term happiness.
Hypnosis is an effective therapy, harnessing the subconscious mind to create positive changes. These positive changes are experienced because the conscious mind takes it cues from both conscious beliefs, and stored memories from the powerhouse of the subconscious mind.
During your sessions we'll discuss your goals and what you hope to achieve from your therapy. We will talk you through how hypnosis works and exactly what will happen during your sessions. During your session you will be cocooned in a safe atmosphere where trust is implicit.
Hypnotherapy can be used to reduce physical and emotional symptoms, increase well-being and resolve emotions held from past events.
Weight Loss Hypnotherapy
The weight loss program is tailored specifically to your needs using hypnotherapy, nutritional medicine, life coaching and when required dietary support. The program is designed to deal directly with the diet and lifestyle blockages that are preventing you from achieving and maintain your desired weight.
Because it's not a diet, you won't feel deprived, miserable or hungry (the issues which generally cause diets to fail). So the weight loss program can give you a long-term – and pain-free! – solution to your weight problems. You will experience: Sustained weight loss, increased vitality, improved confidence and motivation to stay healthy
Build Confidence and Self-Esteem – Hypnotherapy
Self-confidence is extremely important is all aspects of ones life. Struggling with self –esteem and low confidence can impact your life in many areas, making it difficult to productively move forward in life and often meaning that you can miss out on experiences and opportunities.
Hypnotherapy is a fantastic tool to help you build confidence and self-esteem. During hypnosis you will be able to move through emotional hurdles that have been holding you back from being your true self. The wonderful news is that self-confidence really can be learnt and developed. This allows you to acquire the skills you need to move forward and with the right guidance create a much more emotionally stable future for yourself.
Quit Smoking Hypnotherapy
Smokers have many false belief systems that they can believe limit their ability to quit smoking. These false belief systems appear in such forms as: the withdrawal symptoms are too stressful, the weight gain is undesirable and the addiction is too powerful. The truth is that these are simply limiting beliefs that with hypnotherapy can be dealt with.
During our hypnotherapy sessions we will be addressing the causes that contribute to your smoking habit and installing a new healthier mindset towards quitting. We will also be hyper focusing on the motivation required to maintain yourself as a non smoker. As a smoke free individual you will have greater overall health, more money, more vitality and a greater ability to exercise and live a healthy active life.
Contact me if you have any questions or would like to book an appointment. Call 9557 9113 to schedule an initial session.