Anxiety Stories: John Cantor Interview
Anxiety disorders are an issue that can affect anyone. Even those who seem to be the most courageous, strong willed and outgoing people that you know can have days when they have trouble leaving the house. Professional adventurer, John Cantor, has work stresses that can trigger anxiety at the least opportune times, disrupting work and day to day activities.  In this interview John shares his personal experiences and how he has learned to cope with anxiety.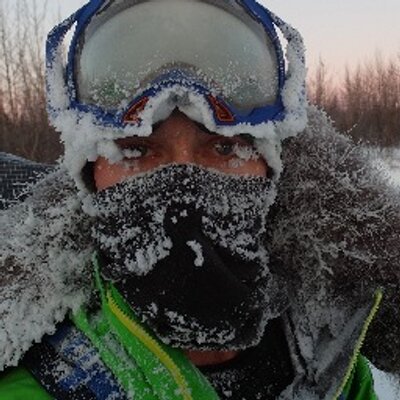 Tell us a little bit about yourself?
I'm 29 and I've been a professional adventurer for the past six years or so. I'm from Noosa Heads but currently living in Sydney.                                                                                                              
When and how did you first realise you had an anxiety disorder?
My (mild) anxiety disorder first became apparent the night before flying to Alaska for an expedition in 2009. I had a very severe panic attack and the attacks continued from that point on, in association with my expeditions.
Do you have any defining moments that helped you decide to seek help or for when you began to feel like you had the disorder under control?
After returning from my unsuccessful expedition to in 2009, I sought help from a professional and did some of my own research. For me, a pivotal moment was reading about one of my heroes experiencing anxiety in the same mountain range in Alaska that had triggered my anxiety.
How do you find other people react to you when you talk about anxiety?
I have found people's reactions to my anxiety have always been positive.
What have been the biggest challenges you've faced with your anxiety and how did you overcome it?
My anxiety poses numerous challenges for my expeditions, one of the more serious ones being my inability to eat much for the first few days of expeditions. I learnt not the try and eliminate my anxiety but instead to manage it. It was only when I accepted that it would always be there in some form that the severity of it reduced dramatically.
What's the one piece of advice you'd give to someone suffering from an anxiety disorder?
Speak about it to friends and you'll find out how many others are suffering. Everyone has unique ways of dealing with their anxiety, so the more you speak about it, the more ways you'll learn about dealing with it. The important thing is to realise that just because you suffer from anxiety, it doesn't mean there is something 'wrong' with you.
As John says it can be a great comfort and inspiration to find out that one of your role models or heroes also experiences anxiety, it allows you to realise that anxiety disorders are common and that nothing is "wrong" with you. You are facing a common issue with which you may, from time to time, need support. As John mentions, talking to friends and family can be a source of help, some of the most supportive people are often those you wouldn't expect, and maybe they are anxiety sufferers themselves. Quite often the experiences of anxiety that others face can shed light on your own and offer advice on how to cope.
John is currently an ambassador for Beyond Blue where you can see more of his inspirational work towards awareness of mental health issues. His own blog can be seen here if you want to learn more about John's story.
This post is part of our Anxiety Awareness Campaign at Bayside Psychotherapy; alongside Andrew's interview we have spoken to Andrew Farrelly, Kayleigh Johnson and Ann Santori to find out all about how they live with an anxiety disorder. We want to help spread an understanding of anxiety and those who experience it in their everyday lives. Whilst each case of anxiety is unique, through sharing knowledge sharing and talking about it the issue we hope to develop a community of people who can help each other.
Here are a couple of blogs written on this topic you might find useful: