Are you scared of leaving the house for fear of having an unwanted bowel movement or even diarrhoea? Are you finding the longer you put up with Irritable Bowel Syndrome, the more difficult the symptoms of ibs become to manage?
Bayside Psychotherapy offers a choice of face-to-face or secure online hypnotherapy or counselling sessions that may help you better manage this debilitating syndrome.
You may be one of the 15% of Australian people with ibs. The most common symptoms of irritable bowel syndrome is chronic abdominal pain & discomfort, gas and bloating, frequent constipation and diarrhoea, the sensation of incompletely emptied bowels, nausea and indigestion. As you are probably aware, this embarrassing and uncomfortable problem can inhibit your quality of life and affect your relationships at work and home. You may even be avoiding social occasions because you are worried you won't be able to get to a bathroom in time.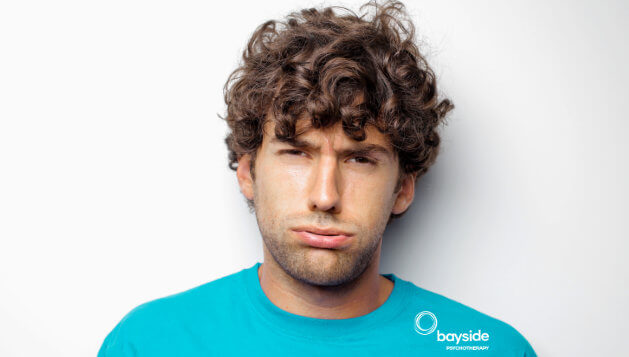 Hypnotherapy Treatment For IBS
Stress itself is a major contributor to IBS. Psychological stress has been demonstrated to both worsen IBS and increase as a result of its effects, potentially creating a downward spiral of physical and mental symptoms if left untreated. Hypnotherapy aims to teach you to gain more control of your symptoms by changing thought patterns around your anxiety and digestive activity. The bonus with hypnotherapy is that it can cause no structural damage to the body and no drug side effects.
We know it takes courage to request help, especially with such a delicate issue, but the earlier you address IBS, the sooner you're likely to find relief. So taking the first step by making an appointment for an in-person or online assessment is vital. Call our hypnotherapists now on (03) 9557 9113. You will find our approach caring and non-judgemental.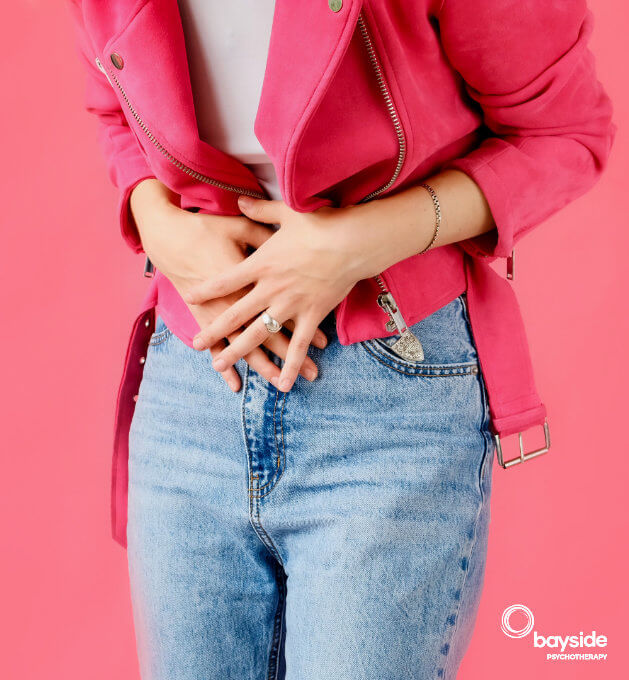 Mindfulness Therapy
A major contributing factor to IBS is often the anxiety the condition causes. As with insomnia and worry, the more you resist, the more symptoms persist. One way to begin to control and treat irritable bowel syndrome is to manage the associated fear. To help you with this, we use Mindfulness Therapy, which is designed to calm the mind, increase your sense of inner peace, autonomy and control, which have been shown to help settle bowel disorders.
How Is IBS Treated?
Because irritable bowel can have a number of causes, and it's often associated with anxiety and depression, finding the right treatment can be difficult. As we've already mentioned, it's important to see a doctor to rule out any other medical conditions and to get a decisive IBS diagnosis. Hypnotherapy has proven to be an effective treatment for up to 70% of IBS sufferers. Counselling has also demonstrated success in treating the problem.
As is often the case, a combination of mental and physical techniques is often the most effective way to resolve IBS.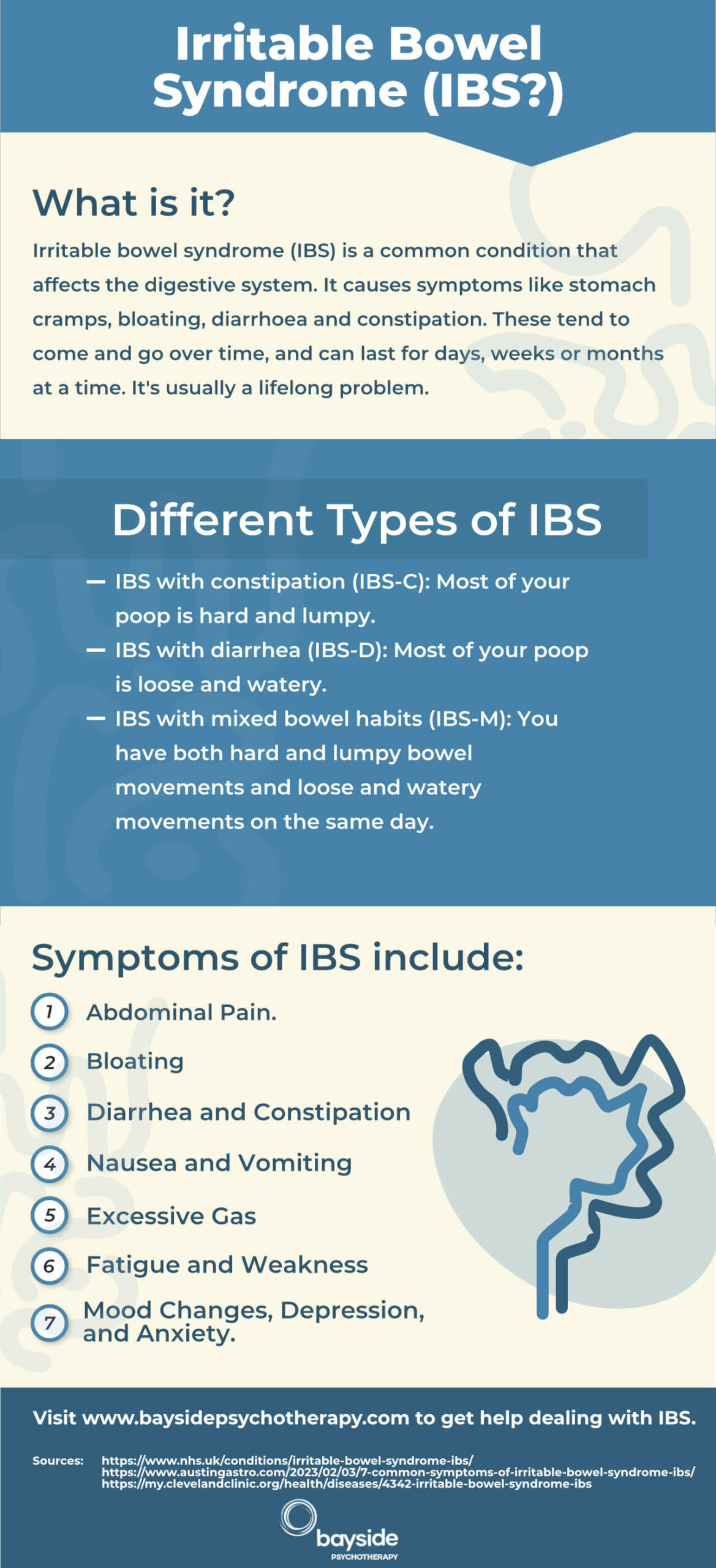 What Is IBS?
Irritable Bowel Syndrome, or IBS for short, is an intestinal disorder causing pain in the stomach. It also includes flatulence, diarrhoea and constipation. Although a chronic condition, IBS is quite common.
IBS Common Symptoms
IBS can become quite uncomfortable but is usually harmless. Symptoms include:
Abdominal pain

Change in bowel habits

Constipation

Diarrhoea

Excessive gas

Sense of fullness

Heartburn

Nausea

Bloating
But it's best not to self-diagnose. Before taking any further action, book a consultation session with Bayside Psychotherapy to see how we can help.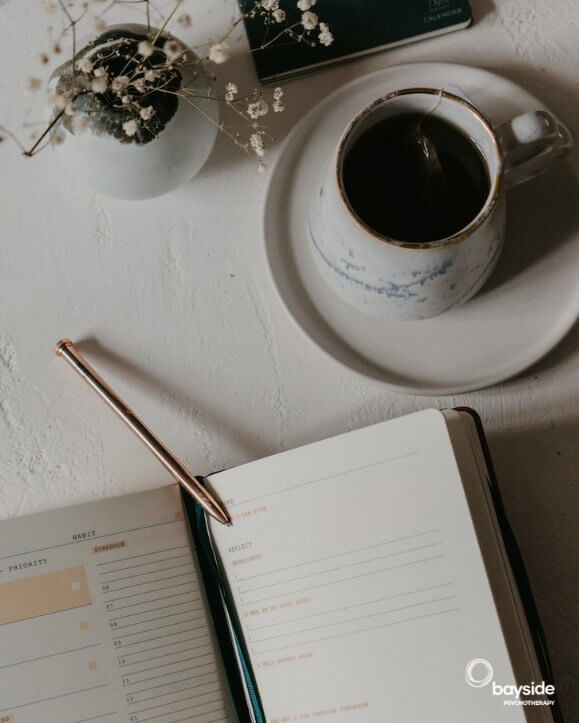 Therapy for Individuals – Seeking Treatment
Because everyone is different, our therapy is flexible and draws on a wide array of tools from a combination of therapies, including counselling. Our unique blend of Eastern and Western methods for the treatment of ibs allows us to treat your specific problems in a way best suited to your needs. Although IBS is a chronic disorder, some clients may find that they experience improvement of the severe symptoms quite quickly after commencing treatment. However, we generally find that long-term change requires ongoing commitment, and certainly, learning to manage IBS symptoms may result in dramatic improvements in quality of life.
Do you have any questions for us? Get in touch with us through our online contact form.
Call Bayside Psychotherapy on (03) 9557 9113 to find out if we're able to help you. Your call is completely confidential, and there's absolutely no obligation.
You can also book an appointment by using our online booking form for online appointments. Or, if you prefer, you can book an in-clinic session.
Self-hypnosis may also work well when used in conjunction with counselling. You can download our IBS Self Hypnosis recording from our website.
How Long Does Treatment Take?
The time it takes to start getting your IBS under control will depend on how deeply rooted the problem is and your willingness to participate in the process of working through underlying issues.
Once we have identified all the contributing factors, we may work with you to lay out a treatment plan. After a few  sessions, your therapist may be able to assess how well the treatment has been working, and come up with an estimate of how much longer therapy should continue to obtain optimal results.
Note: Whilst we will do our best to assist you, we will rely upon your commitment and participation in the treatment process to optimise results. Although some of our therapists work with people presenting with this condition, no guarantees of any outcomes can be made.
Time to start therapy?
03 9557 9113
Reception phone hours
8:30am – 5:30am
Monday – Friday
(closed on public holidays)
Choose your own date and time for an online or in-clinic session
Therapist Hours
Monday 8:00am to 8:00pm
Tuesday 8:30am to 8:00pm
Wednesday 8:30am to 8:00pm
Thursday 8:30am to 8:00pm
Friday 8:30am to 8:00pm
Saturday 8:00am to 6:00pm