Many people blush when they are surprised, exposed or embarrassed. However, for some people, blushing occurs far more frequently than during the occasional self-conscious, uncomfortable or surprising moment. Excessive blushers often report increasing intensity of their problem by becoming overly concerned, worried or nervous about encountering situations that could cause them to blush. This anticipatory blushing anxiety may produce a circular and predictable self-fulfilling prophecy. Letting go of these concerns is essential if you want to curb excessive blushing. Easier said than done?
Do you have any questions for us? Get in touch with us through our online contact form.
Call Bayside Psychotherapy on (03) 9557 9113 to find out if we're able to help you. Your call is completely confidential, and there's absolutely no obligation.
You can also book an appointment by using our online booking form for online appointments. Or, if you prefer, you can book an in-clinic session.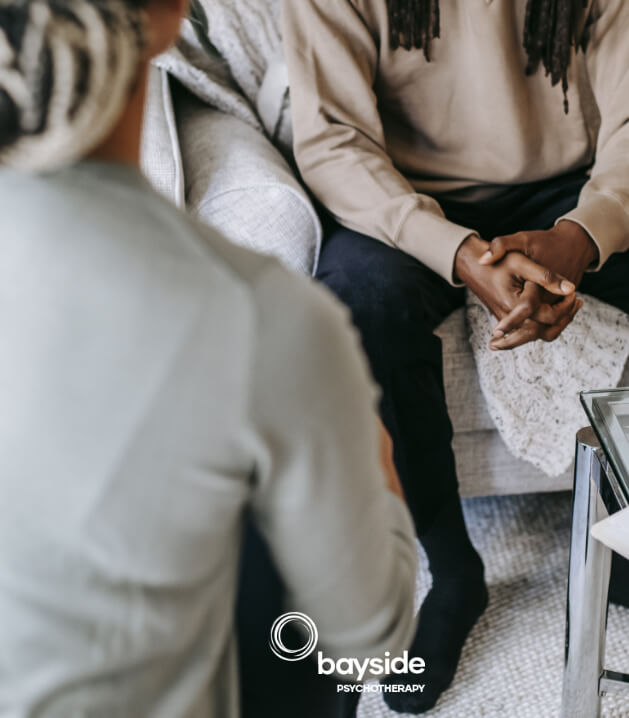 What Is Blushing?
Blushing is the involuntary reddening of the face, and can extend to the neck and upper chest, often in response to emotional stimuli. Dilation of blood vessels close to the skin increases blood flow and gives the telltale sign of blushing. Blushing is an autonomic nervous system that we cannot control, but hypnosis can help to control the underlying emotional response that can lead to blushing.
Several Triggers Can Cause Blushing:
Emotional Reactions

: Common emotions that lead to blushing include embarrassment, anxiety, or receiving too much attention. Experiencing anger or passion can also lead to blushing.

Physical Factors

: Blushing can also be induced by consuming hot drinks, spicy foods or sudden changes in temperature.

Medical Conditions

: There are some medical conditions like a fever, menopause, or skin disorders that can cause facial flushing that resembles blushing.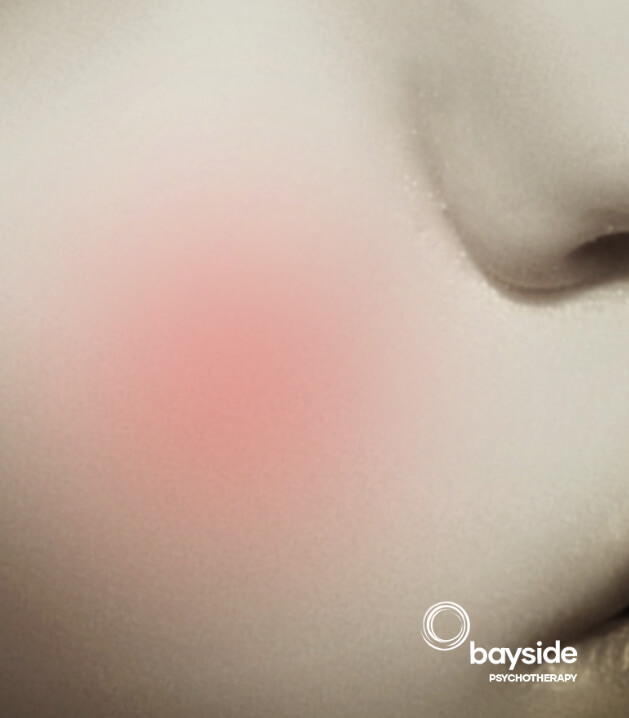 What Can I Expect From My Sessions?
Our psychotherapists take a person-centred approach to help you to discover the causes of your excessive blushing, rather than just working with the symptoms. We provide a safe, supportive and non-judgmental environment for you to work with your counsellor.
In your first session, you'll be able to comfortably share your blushing problem, ask questions, and decide if you believe your psychotherapist is right for you. This initial consultation will also provide us with valuable insight into the potentially underlying issues involved and what you want to achieve so we are able to prepare a suitable counselling or hypnotherapy treatment plan that may assist you to resolve blushing anxiety and shame. In some cases, anxiety about blushing (and thus, blushing itself) may be managed by changing habitual thoughts and responses. However, resolving the causes of blushing possibly may require a longer term, sustainable commitment to therapy over time.
Blushing is a natural response to stimuli and is generally harmless, but for some people the anxiety it creates can be distressing or deeply embarrassing. In some cases, chronic or excessive blushing might be a symptom of an underlying medical condition or a side effect of certain medications. 
If you would like to reduce blushing and the anxiety caused by it then you should consult with a healthcare professional at Bayside Healthcare. Hypnotherapy for blushing will address any underlying stress and anxiety and reset your brain to reduce the fear of blushing and how often it will occur.
Symptoms & Signs of Excessive Blushing
With the increasingly high unrealistic demands placed on us within society to perform, it is quite easy to develop fears and suffer from embarrassment. As a result, there are many reasons why excessive blushing can occur. It can stem from anxious feelings arising from unresolved conflicts, fears of rejection or inadequacy, an extreme need to please others or a desire for or aversion to something beyond our control.
Symptoms accompanying excessive blushing can include:
Prolonged anticipation of facial flushes
Fear of blushing
Feelings of shame and anxiety
Social isolation/avoidance
Frustration with yourself
Constant thinking about blushing
Lowered confidence
Feelings of humiliation and embarrassment
Feeling self-conscious or shy
Sweating
Digestive disturbances, e.g., IBS
If any of these symptoms are familiar to you, you may be suffering from excessive blushing, and you may benefit from counselling, mindfulness therapy or hypnotherapy treatment.
The trained psychotherapists at Bayside Psychotherapy will endeavour to help you break your habit by identifying your behavioural patterns and inviting you to be curious about what might be causing you to blush.
Do you have any questions for us? Get in touch with us through our online contact form.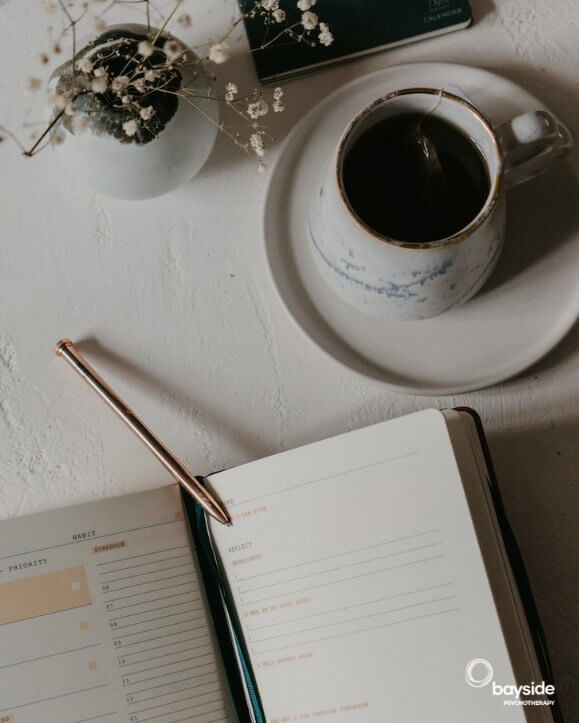 How Does Bayside Psychotherapy Approach Treatment for Blushing?
Our counselling clinic draws upon various psychotherapy approaches which aim to target the heart of the problem, which in turn could help you to reduce or free yourself from excessive blushing. The method, of course, depends on which therapist you work with. For pricing and other info please refer to our counselling FAQs page.
Rather than avoiding situations anticipated to trigger blushing, mindfully approaching and eventually accepting them may be the first step. Avoidance can intensify anxiety, paradoxically. Then, with considered therapy treatments intended to resolve the cause of blushing, we can work together on approaching the underlying conflicts responsible for the blushing response.
How Long Will My Therapy Take?
How long depends on various factors. Generally, long term change takes time and serious effort. Blushing is only a symptom and cannot be worked through without addressing the source. But, improvement along the way is common when people are willing to address their deeper issues (facial blushing treatment is often just the start of a far more rewarding psychotherapy process). Some people use a hypnosis download to compliment sessions such as the popular Blushing Self Hypnosis MP3 Download.
I'm Ready to Seek Help With My Blushing – How Can I Make an Appointment?
If you are ready to book an initial session, you can do so online. Alternatively, call Bayside Psychotherapy on (03) 9557 9113 (Melbourne) or use our contact form to enquire. Your call is completely confidential, and there's absolutely no obligation.
We offer psychotherapy services for excessive blushing via secure online video conferencing or face-to-face in our Highett clinic. Schedule your initial session today.
Note: Whilst we will do our best to assist you, we will rely upon your commitment and collaboration to the treatment process in an endeavour to optimise results. Although some of our therapists work with people presenting with this condition, no guarantees of any outcomes can be made.
Time to start therapy?
03 9557 9113
Reception phone hours
8:30am – 5:30am
Monday – Friday
(closed on public holidays)
Choose your own date and time for an online or in-clinic session
Therapist Hours
Monday 8:00am to 8:00pm
Tuesday 8:30am to 8:00pm
Wednesday 8:30am to 8:00pm
Thursday 8:30am to 8:00pm
Friday 8:30am to 8:00pm
Saturday 8:00am to 6:00pm