Anorgasmia, or difficulty reaching orgasm, is a devastating condition that causes pain and frustration for many people. As with anything to do with sexuality, anorgasmia can involve a tangle of fears, aversions and complex emotional issues, often of very obscure origin. Unfortunately, people with anorgasmia often feel too ashamed to talk about it. But it's important to address any sexual disorder, sex phobia, or anxiety for the sake of your wellbeing, and for the sake of your intimate relationships.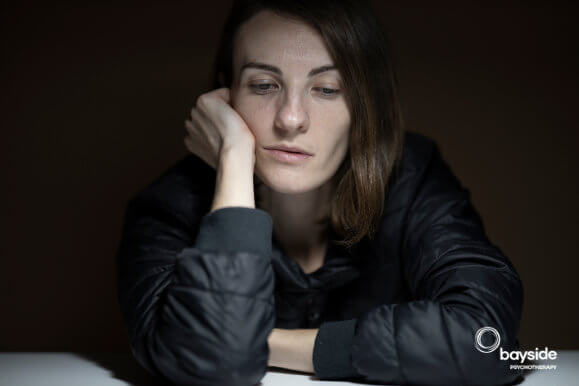 What Causes Anorgasmia?
Anorgasmia is typically put into two categories: primary anorgasmia and secondary anorgasmia. Primary anorgasmia is defined as a condition that's affected someone for their entire sexual life, starting from their very first sexual experience. While secondary anorgasmia usually develops after a period of normal sexual experiences. 
While some causes of anorgasmia are physical, such as nerve damage or certain medications, Some reasons are psychological. Depression and anxiety are two of the biggest culprits.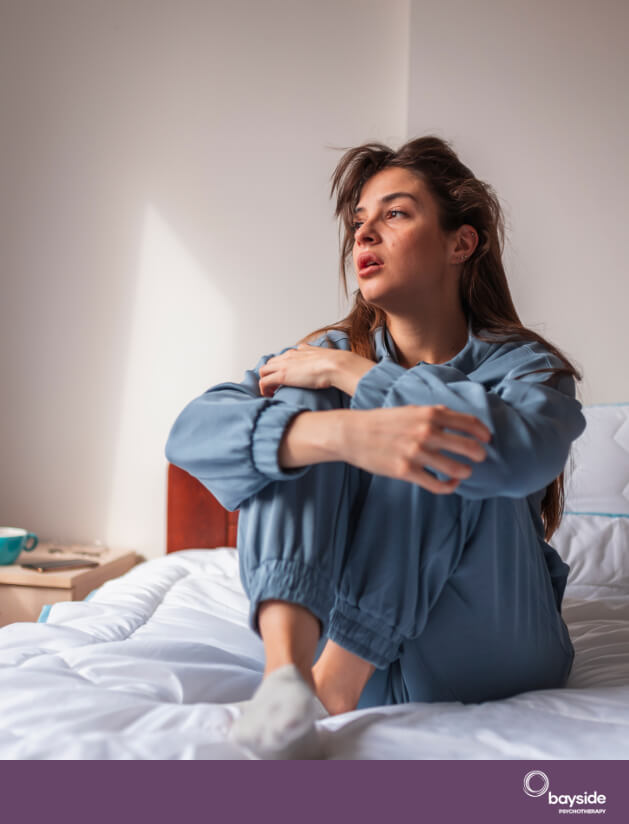 How Serious Is Anorgasmia?
Worrying about not being able to have an orgasm can ruin the entire sexual experience and, ironically, make it even less likely that you'll be able to achieve one. People with this problem may start avoiding relationships or physical intimacy, leaving them feeling isolated and unloved. Anxiety, depression, and poor self-esteem are also potential consequences.
Not only that, but anorgasmia may be an outward manifestation of serious buried issues that could do further damage if left untreated. Whether it's connected to sexual trauma in your past, a breach of intimate trust, fear of intimacy, or an aversion to sex for other reasons, anorgasmia can deeply impact your life.  Counselling may be able to help you uncover the underlying causes of the problem. At the same time, therapy may give you tools to start building a healthy attitude to sex and your own sexuality — whatever your orientation or gender identity.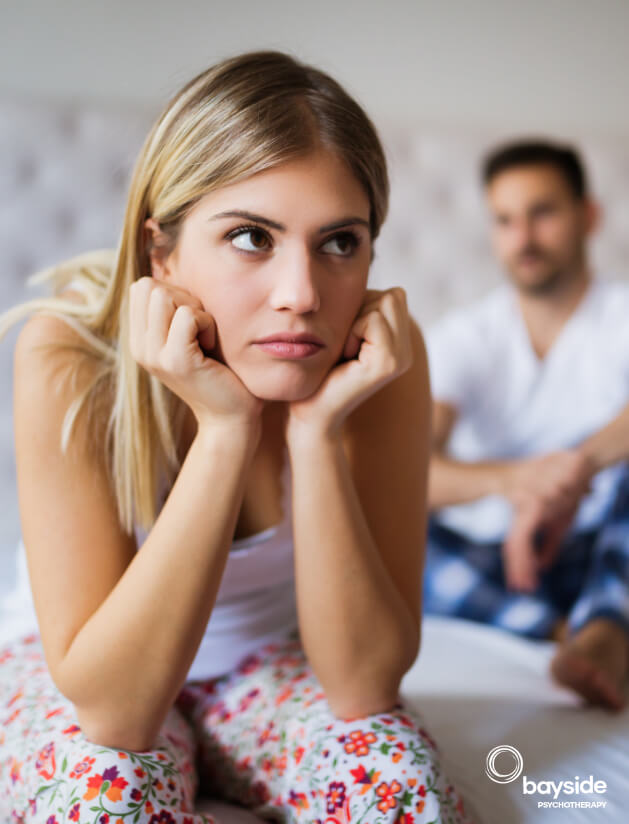 Symptoms of Anorgasmia in Men
Anorgasmia in men is the inability or difficulty to achieve orgasm. Men with this condition may experience delayed ejaculation or suffer from less intense orgasms, despite sexual stimulation. The condition often causes feelings of frustration, distress, lower sexual desire, avoiding sexual intimacy, and takes an emotional toll on relationships.
Symptoms of Anorgasmia in Women
Anorgasmia also refers to the sexual dysfunction in women, it can be a challenge or inability to reach orgasm. Women suffering this condition fail to orgasm during sexual intercourse. The inability to reach orgasm can lead to serious feelings of frustration, avoidance of sexual situations, and emotional stress. It's recommended for women experiencing these symptoms to seek appropriate treatment from a healthcare professional.
What Are The Types of Anorgasmia?
Anorgasmia, comes in a few varieties each with its own characteristics:
Primary (or Lifelong) Anorgasmia:
Primary Anorgasmia is attributed to those that have never experienced an orgasm. The condition is present for the person's entire sexual life. 
Secondary (or Acquired) Anorgasmia:
This type refers to a situation where a person who previously experienced orgasms and now has developed a sexual dysfunction. It can be caused by a medical condition.
Situational Anorgasmia:
Situational Anorgasmia makes it hard for a person to orgasm under certain conditions. Masturbation might be the only way to reach orgasm.
Generalised Anorgasmia:
This is the inability to achieve orgasm, no matter the circumstance. Even with sexual arousal and a relaxed situation the ability to orgasm is interrupted.
Just remember, occasional being unable to reach orgasm is not an uncommon issue. Stress, fatigue or anxiety can be the cause. However, if the difficulty is persistent, it might be a sign of anorgasmia.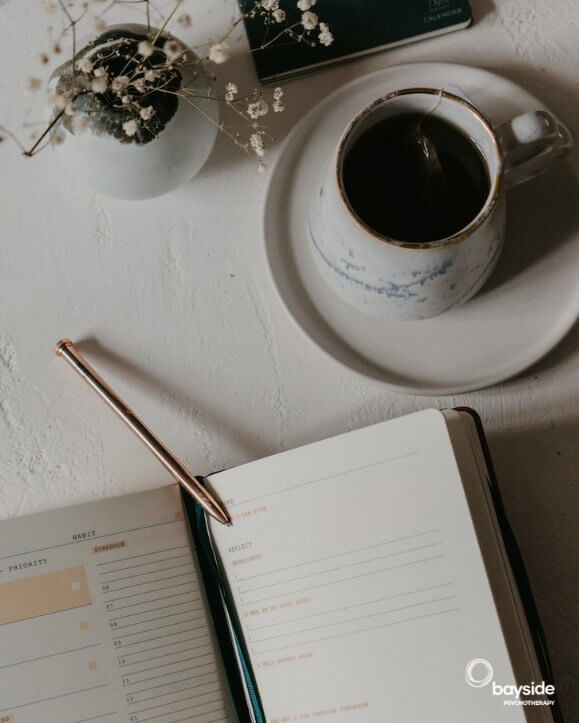 How Does Bayside Psychotherapy Approach Treatment for Anorgasmia?
Your treatment at Bayside Psychotherapy will be customised to your unique circumstances based on our initial meeting together. We'll take a detailed personal history and consult with you about your goals and preferences before putting together a program.
We don't believe in a one-size-fits-all approach and may draw from a range of different techniques to address your problems. Some methodologies we may apply include psychotherapy & hypnotherapy among others. As we work to ensure you're comfortable and progressing well, we may adjust your treatment to suit changing needs.
At all times, we offer a safe, non-judgmental environment and absolute confidentiality. We are an LGBQTI-friendly practice and welcome clients of all sexualities and gender persuasions.
Do you have any questions for us? Get in touch with us through our online contact form.
Call Bayside Psychotherapy on (03) 9557 9113 to find out if we're able to help you. Your call is completely confidential, and there's absolutely no obligation.
You can also book an appointment by using our online booking form for online appointments. Or, if you prefer, you can book an in-clinic session.
Self-hypnosis may also work well when used in conjunction with counselling. You can download our Anorgasmia Self Hypnosis recording from our website.
Let's work together to see if we may be able to help you work through your inability to climax.
How Long Will It Take to See Results?
The road to sexual wellness varies depending on the individual. Some people who start treatment may begin to feel better about themselves immediately, from the empowerment of taking action. However, sexual issues can be very delicate, with complex repressed conflicts that take time to uncover and work through. The duration — and success — of your treatment will also depend heavily on your own commitment to the process.
We recommend you download our self-hypnosis MP3 recording for anorgasmia that you can listen to in your own time as this may complement your therapy sessions.
Note: Whilst we will do our best to assist you, we rely on our clients' full commitment to and participation in the treatment process to optimise results. Although some of our therapists work with people presenting with this condition, no guarantees of any outcomes can be made.
Time to start therapy?
03 9557 9113
Reception phone hours
8:30am – 5:30am
Monday – Friday
(closed on public holidays)
Choose your own date and time for an online or in-clinic session
Therapist Hours
Monday 8:00am to 8:00pm
Tuesday 8:30am to 8:00pm
Wednesday 8:30am to 8:00pm
Thursday 8:30am to 8:00pm
Friday 8:30am to 8:00pm
Saturday 8:00am to 6:00pm