What is Internet Addiction?
The world wide web is a pretty awesome thing. But as many problems as it solves, technology can also create problems for many, such as an addiction to the internet. This addiction can lead to depression, social isolation, social anxiety and poor self-esteem, since individuals who are glued to their screens have little time to devote to real, satisfying interpersonal encounters.
In some countries, such as China, internet addiction among adolescents is endemic — to the extent that one controversial psychiatrist made a fortune from desperate parents using electroshock treatment with no anaesthesia to 'wake up' adolescents' brains. Bayside Psychotherapy does not recommend going to these lengths to break your internet obsession. But we can offer you a range of counselling options to help you take control of your surfing habits and get back to a more authentic life.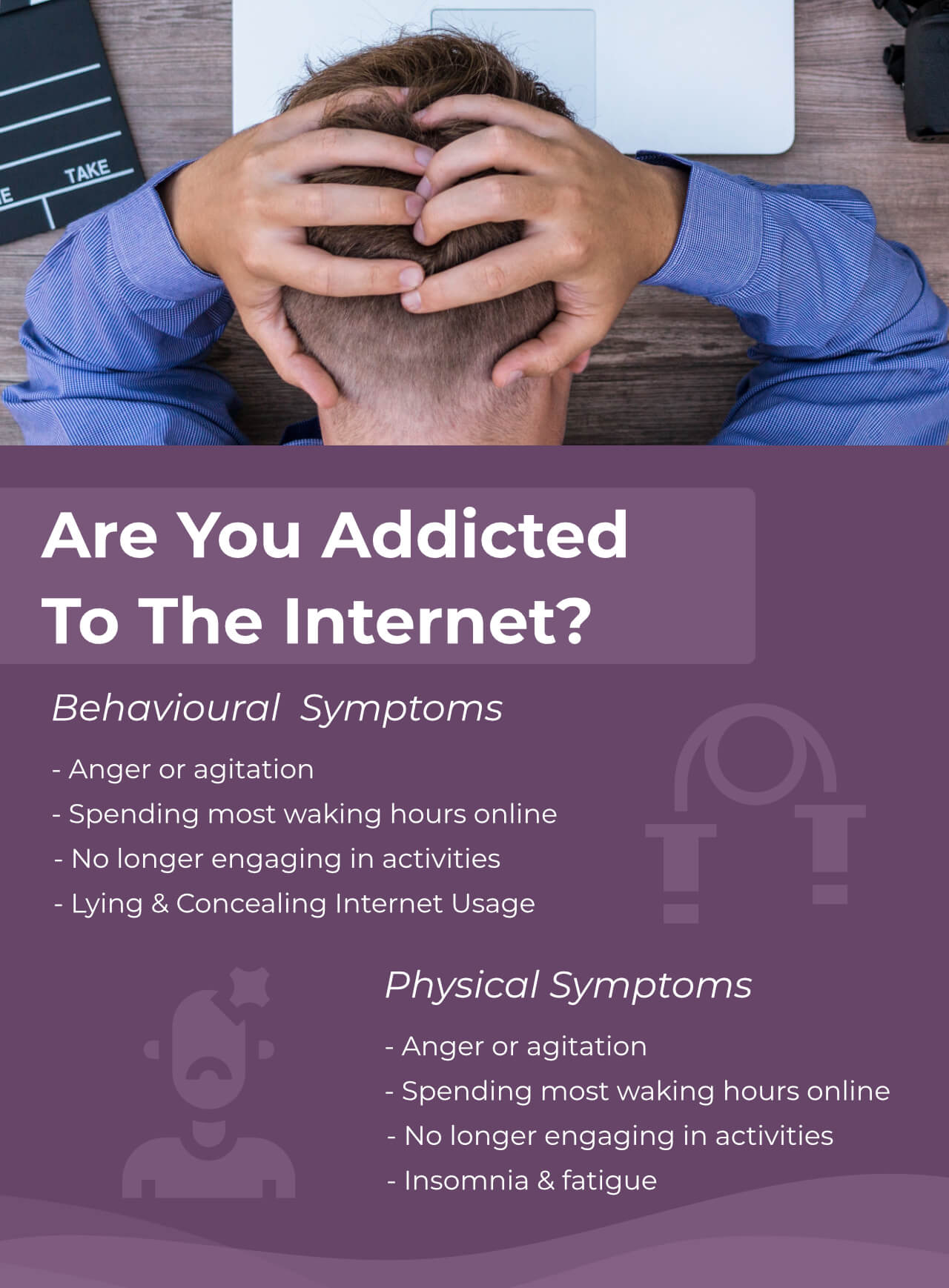 Am I Addicted To The Internet?
How can you tell if your love for online life is an addiction? If you feel anxious or agitated when you cannot use the internet, this could be a sign you have a problem. Doing little else during your free time other than surfing the web is another, clearer symptom of unhealthy internet use.
If you're failing to achieve work or study goals, or your relationships are withering from neglect as a result of your online activities; or if you have trouble directing your energy elsewhere even when you know it's important to do so, it's likely that you have a problem that may require attention.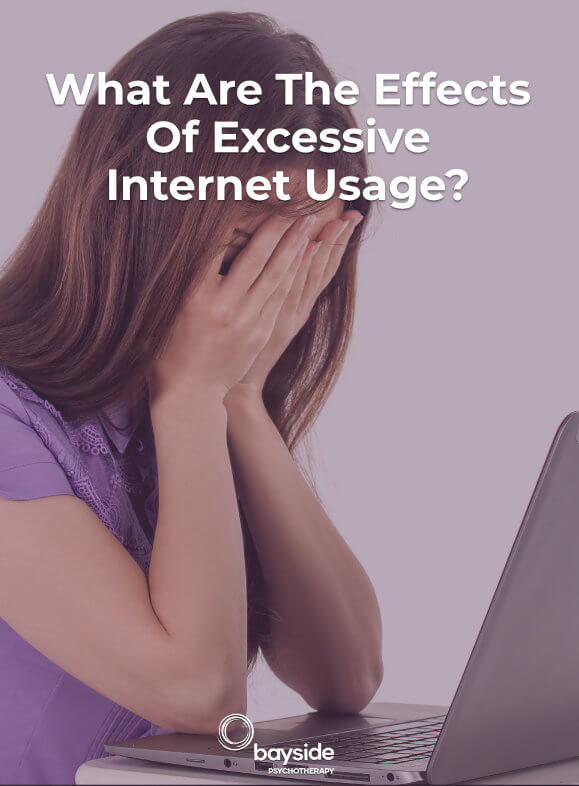 What Are The Effects Of Excessive Internet Usage?
Over the past 20 years, an upsurge in the use of the Internet has continued to grow. Now, millions of people surf the net every day for pretty much everything and anything, from online shopping and studying to booking appointments and communicating. Unfortunately, this rapid growth of the Internet can have adverse effects that impact our lives, leading to harmful behaviours such as Internet addiction.
Some of the common negative effects associated with excessive internet usage include depression, anxiety and sadness. People who experience these emotions feel lost when they don't have access to the internet.
Many people addicted to the internet will also continue to browse on their phones well into the night, which leaves them sleep-deprived. There's also the likely chance that the addiction causes loss of relationships with family and friends due to the excessive amount of time spent developing close relationships online.
Is Internet addiction Treatable?
Yes, Internet addiction is treatable. There are various internet addiction treatment approaches that can help people to overcome their dependence on the internet. Seeking professional help from therapists or addiction counsellors, engaging in cognitive behavioural therapy (CBT), participating in support groups, implementing digital detox, and addressing underlying issues can all contribute to a successful recovery from Internet addiction. It may require effort and commitment, but with the right approach and support, individuals can regain control over their internet usage and lead a healthier, more balanced life.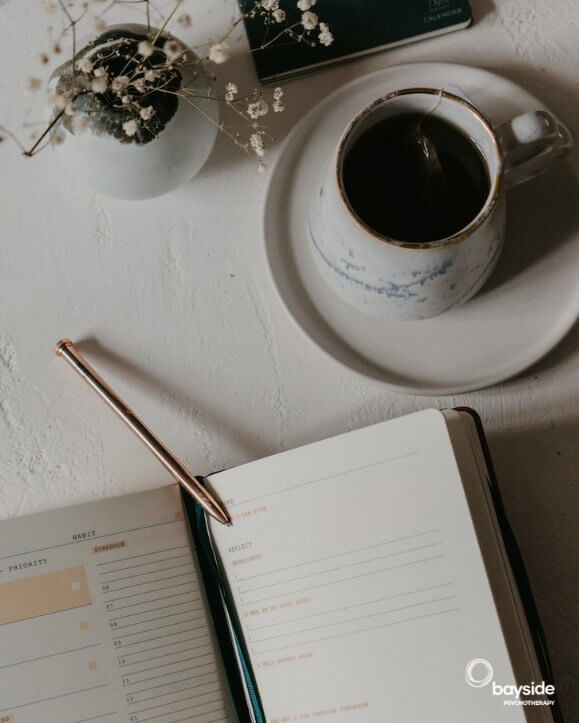 Seek Professional Help With Bayside Psychotherapy
The therapists at Bayside Psychotherapy will endeavour to teach you techniques that may help you overcome your addiction to the internet. Our practitioners have extensive training and experience in different therapeutic methods that we can combine to create a personalised treatment program for you. And we operate within a non-judgemental, completely confidential space.
Call us on (03) 9557 9113 or use our contact form to find out how we may be able to help you. If you know you're ready to start treatment, you can use our booking form to make an appointment for either a face-to-face or online session.
In addition to in-person sessions at our Highett office in Melbourne, we offer online counselling via secure online platforms such as Skype or Zoom — and, yes, it is okay to get online treatment for an internet addiction! We also recommend our downloadable self-hypnosis recording for internet addiction to help you get started.
Let's work together to see if we're able to help you overcome your unhealthy dependence on the internet. Seeking help is the first step back to reclaiming your 'real' life.
Signs Of Internet Addiction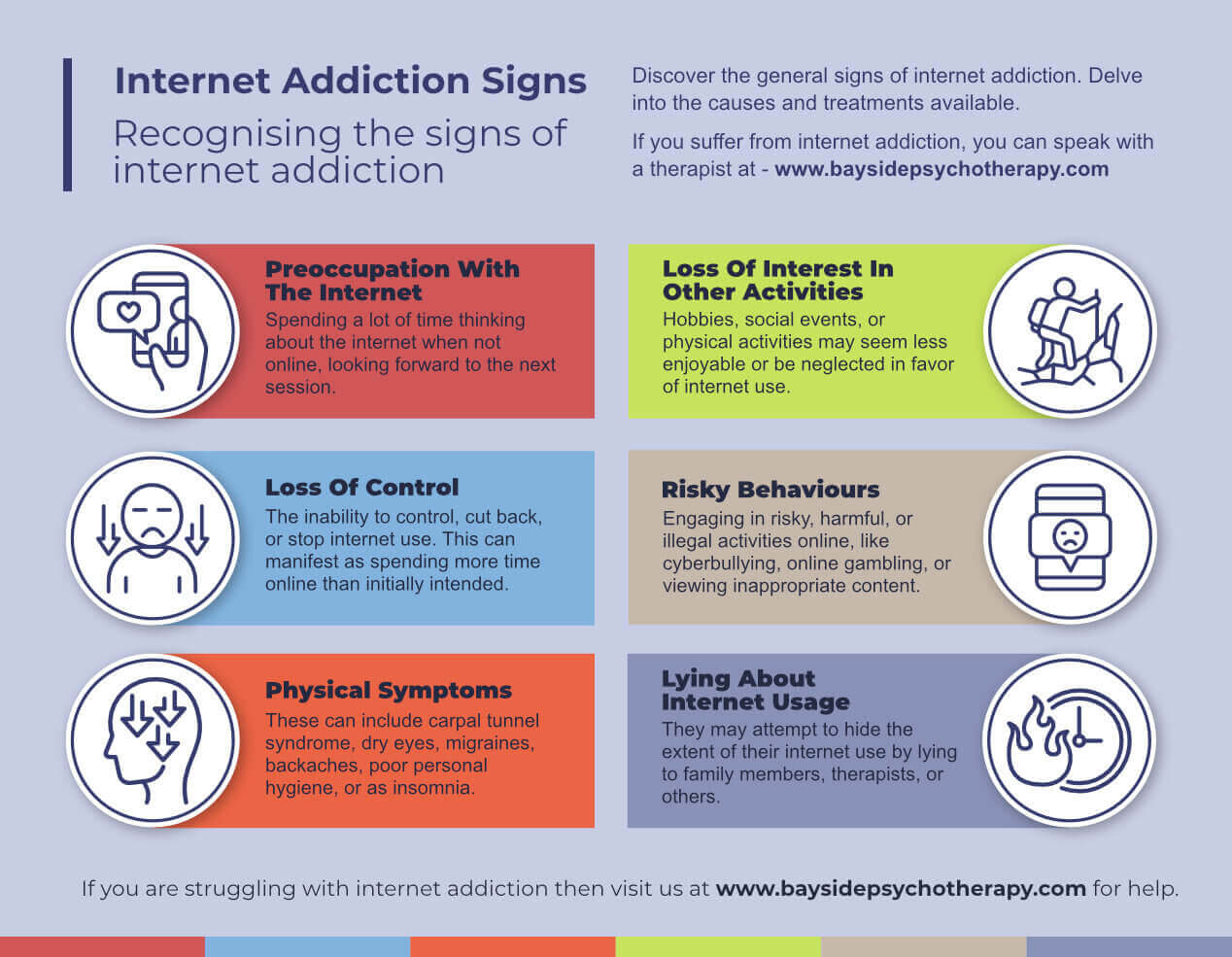 Types of Addiction:
Online Gaming Addiction
Online game addiction can manifest in compulsive internet use, indulging in virtual games, addiction may lead to the neglect of real-world duties and social relationships. 
Adult Content Obsession
An unhealthy dependency on digital sexual content, allocating excessive amounts of time to adult materials, which can adversely affect their personal relationships and sexual wellness.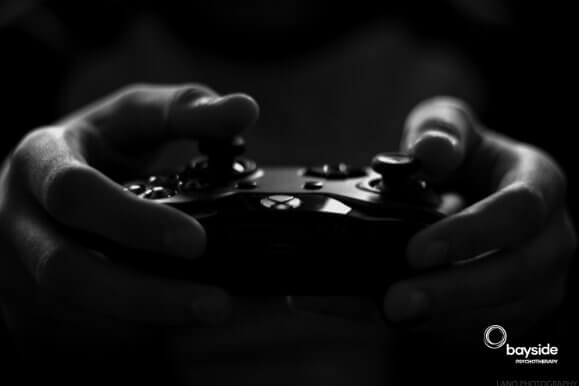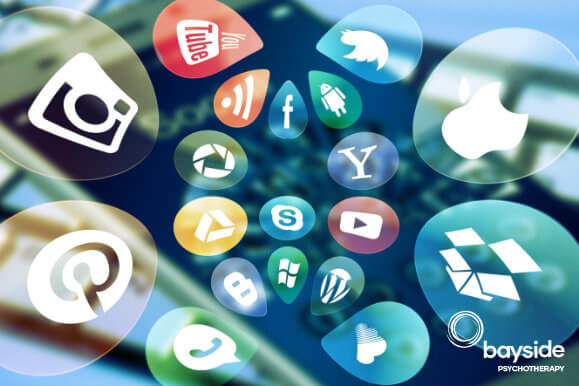 Social Media Addiction
Users develop an intense fixation with various social media platforms like TikTok or Instagram, constantly checking, updating and monitoring their account. This addiction can result in disruption of their daily schedules and social relationships.
Online Shopping Addiction
Shoppers often develop an unhealthy addiction to online shopping, resulting in spontaneous and large purchases, causing monetary problems and emotional turmoil. 
Online Relationship Dependency
Users develop an unhealthy focus on building and nurturing online relationships, often at the detriment of real-world interpersonal connections.
Digital Communication Overuse: Individuals succumb to an unhealthy addiction to various modes of internet communication, including excessive emailing, messaging, or web-based chatting.
How Long Will Treatment Take?
Addiction treatment methods and results vary from person to person. Your willingness to fully commit to your treatment for internet addiction will have a direct impact on its success. It may take more than one strategy to find the most effective form of therapy for you. Everyone has different underlying issues that need to be addressed for the best chances of lasting success, as well as different responses to treatment. Make your online or face-to-face appointment today by calling (03) 9557 9113 or using our online booking form.  Self-hypnosis may also work well when used in conjunction with counselling. You can download our Internet Addiction Self Hypnosis recording from our website.
Note: Whilst we will do our best to assist you, we rely on clients' commitment and participation in the treatment process to optimise results. Although some of our therapists work with people presenting with this condition, no guarantees of any outcomes can be made.
Time to start therapy?
03 9557 9113
Reception phone hours
8:30am – 5:30am
Monday – Friday
(closed on public holidays)
Choose your own date and time for an online or in-clinic session
Therapist Hours
Monday 8:00am to 8:00pm
Tuesday 8:30am to 8:00pm
Wednesday 8:30am to 8:00pm
Thursday 8:30am to 8:00pm
Friday 8:30am to 8:00pm
Saturday 8:00am to 6:00pm